Whole Leaf Pyramid 8 Compartment Box F11323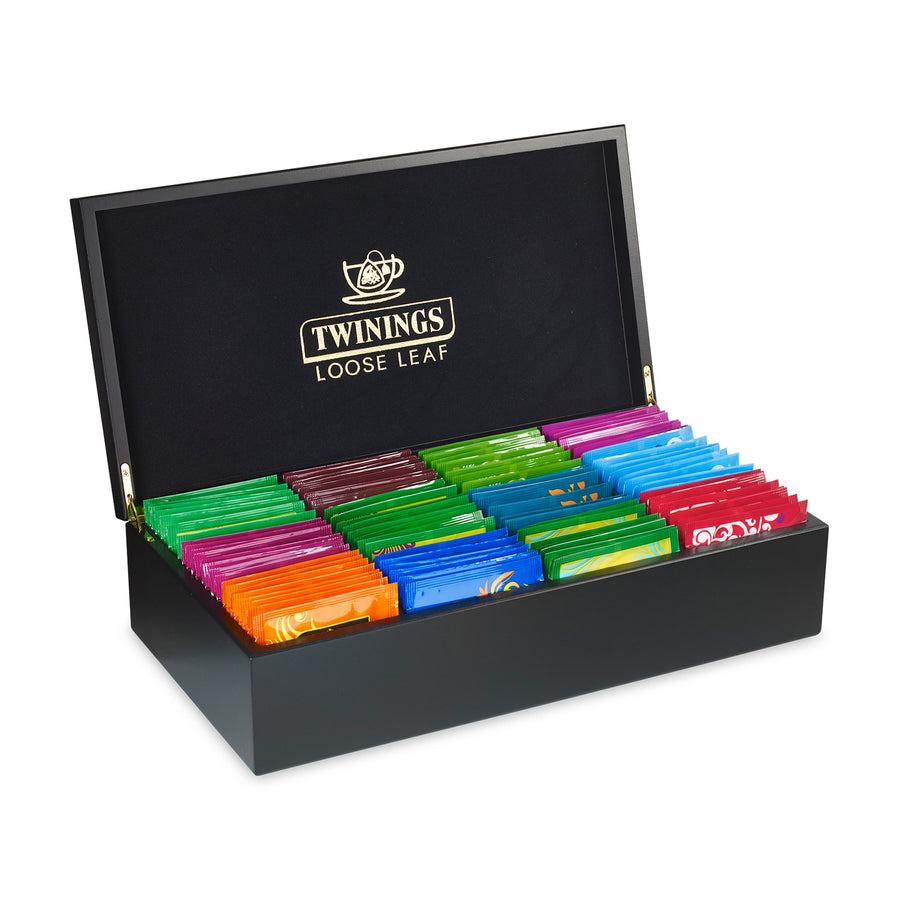 sku F11323
Net Weight 1380
Delivery within 5 working days
Delivery within 5 working days, subject to product availability.
The Twinings large black compartment box, made from fine dark wood and finished with solid gold hinges and openings.

Can be filled with up to 96 individually wrapped Loose Leaf Pyramid envelopes. Our new award winning Loose Leaf Pyramid collection is all about amazing taste and is bursting with flavours. The pyramids themselves look really pretty and you can see the premium tea leaves and fabulous ingredients through the silky pyramid shaped tea bags.

This compartment box is sold empty.

Please note VAT will be added at the checkout.
More About This Product
DIMENSIONS
Compartment Box
Height = 10cm
Width = 39cm
Depth = 20cm
Compartment
9cm x 9cm