Twinings Swiss Chocolate 1x6x350g F17089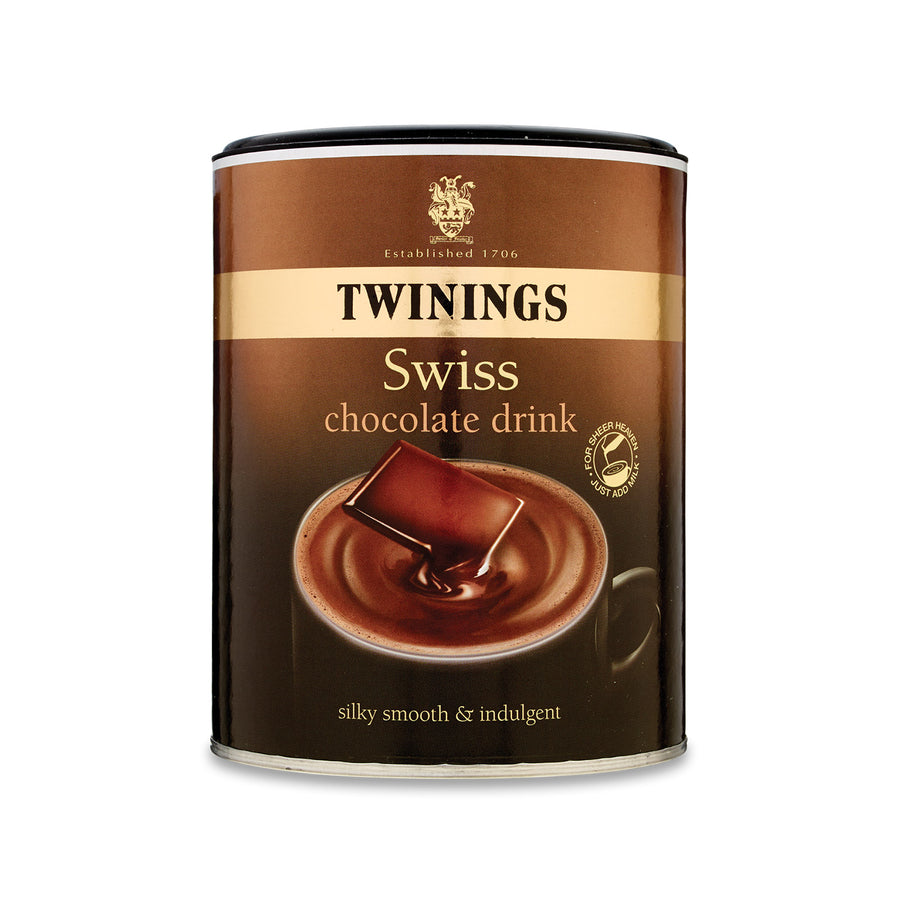 sku F17089
Net Weight 2100
Delivery within 5 working days
Delivery within 5 working days, subject to product availability.
Twinings Swiss Chocolate Drink with added vitamins & minerals.
Treat yourself to a night in with a steaming mug of our hot chocolate. Silky-smooth and made with real Swiss chocolate, each sip is a dreamy taste of heaven.
Just add hot milk, snuggle up with a good book or try with one of our fabulous
More About This Product
HOW TO PREPARE AND STORE
After opening keep tightly sealed and store in a dry place away from heat.
Simply swirl 3-4 heaped teaspoons (20g) into 200ml of hot or cold milk. Stir well and savour every last sip.
17 servings per pack.
NUTRITIONAL INFORMATION
Typical values Per 100g Per serving*
Energy 1645 kJ (389 kcal) 743 kJ (177 kcal)
Fat 3.5g 4.0g
(of which saturates) 2.0g 2.3g
Carbohydrate 81.3g 26.2g
(of which sugars) 77.6g 25.4g
Protein 5.0g 7.9g
Salt 0.13g 0.27g
Minerals Per 100g Per serving*
Calcium 210 mg / 26** 286 mg / 36**
Phosphorous 300 mg / 43** 248 mg / 35**
*20g powder in 200ml semi-skimmed milk (1.5% fat)
**% of daily reference intake (NRV)
INGREDIENTS
Sugar, fat-reduced cocoa powder (18%), glucose, chocolate (7%) (sugar, cocoa mass, fat-reduced cocoa powder, flavouring vanillin), mineral dicalcium phosphate, emulsifier (sunflower lecithin), flavouring vanillin, salt.
May contain milk.
Gluten free. Suitable for vegetarians.