Twinings Collection Favourite Teas & Infusions
10 x 40 Envelopes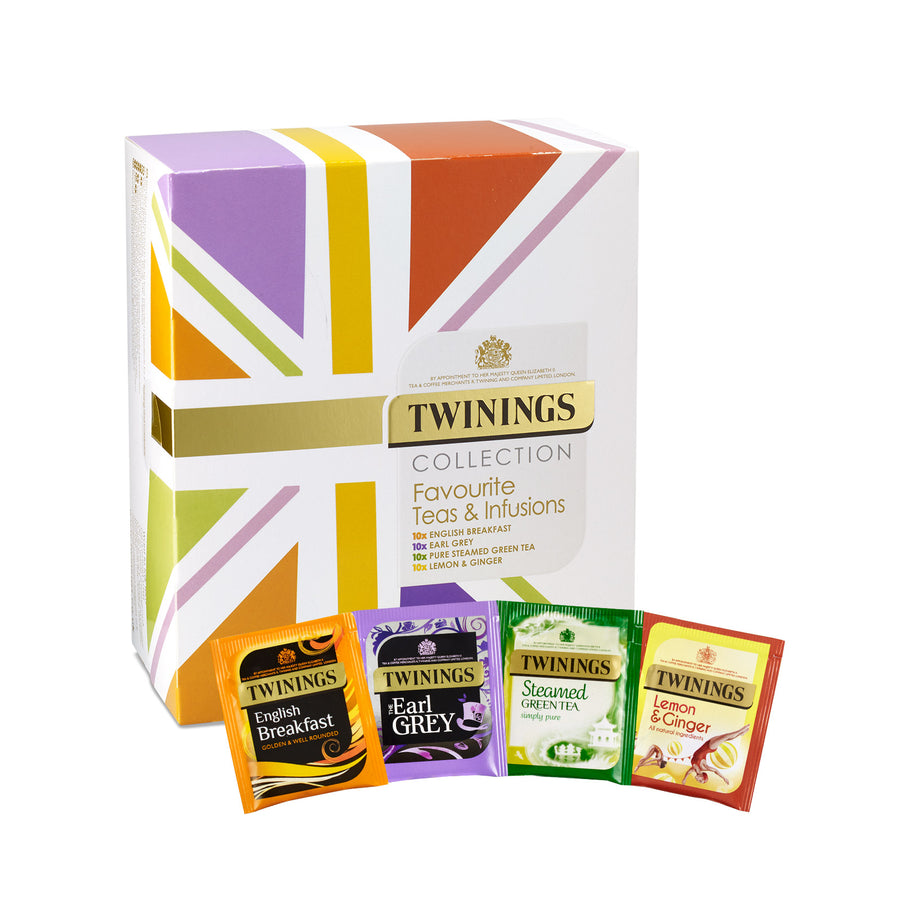 Delivery within 5 working days
Delivery within 5 working days, subject to product availability.
A selection box of black teas as well as a green tea and award-winning infusion.
Sure to give you the perfect cup with favourite flavours to enjoy throughout the day, this selection can take you from dawn to dusk - waking you up, refreshing you and helping wind down at the close of play. Something for every occasion.
Our Union Jack selection boxes are hugely popular gifts. The Twinings Collection Favourite Teas & Infusions contains the following flavours:
10 x

 

English Breakfast

 

- Golden and well-rounded, it's a tea with a lot of body and a light finish.
10 x

 

Earl Grey

 

- Our classic Earl Grey. A delicate tea with a delicious twist of citrusy bergamot.
10 x

 

Pure Steamed Green

 

- The freshly picked green tea leaves are steamed - a time-honoured technique that awakens the pure, subtle character of our Simply Pure Steamed Green Tea, with no bitterness.
10 x

 

Lemon & Ginger

 

- Revive your senses with real pieces of warm, spicy ginger blended with the fresh, zesty taste of lemons.
40 Envelopes. Each string & tag teabag is wrapped in its own envelope for extra freshness.