Twinings Coffee Rich Sachet 1x200x16g F06658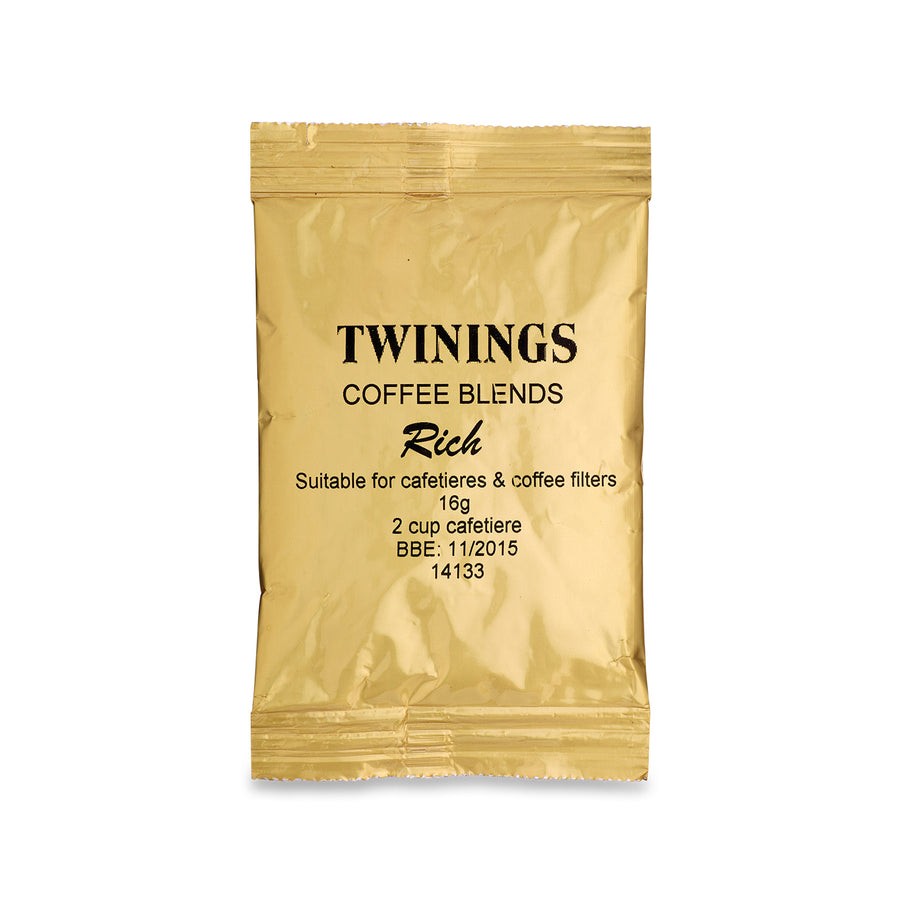 sku F06658
Net Weight 3300
Delivery within 5 working days
Delivery within 5 working days, subject to product availability.
A hot cup of our rich coffee is the perfect accompaniment to a good catch-up with old friends. It's a sophisticated blend of Brazilian, Sumatran Lintung and Kenyan coffee beans, ground for a smooth, rich taste.
Delicious with a piece of cake in the afternoon, or a chocolate after dinner.
More About This Product
WHERE IT ALL BEGAN
One early morning, as the sun crept over the rooftops and danced on the rain covered pavements of the streets of London, a sign on a door was changed to open and Twinings' Coffee House was born.
That morning in 1706, Thomas Twining opened his coffee shop for people to get together and discuss the hot topics of the moment, while enjoying some of his best coffees.
Whilst now famed for tea, the passion for coffee and a good chat still burns here at Twinings.
BLENDED IS BEST
Of course the secret to that perfect cup of coffee is great ingredients, but more than this it's the art of blending and balancing different flavours, the whole becoming greater than the parts.
Think of it like food; juicy beef tomatoes are great; add a slice of buffalo mozzarella and it's much nicer; with a few basil leaves on top, you have something really special.
So that's what we do, from zesty sun-drenched Kenyan to smooth Brazilian beans, we find the ones that work best together.