Twinings 4 Compartment Box Wooden F10104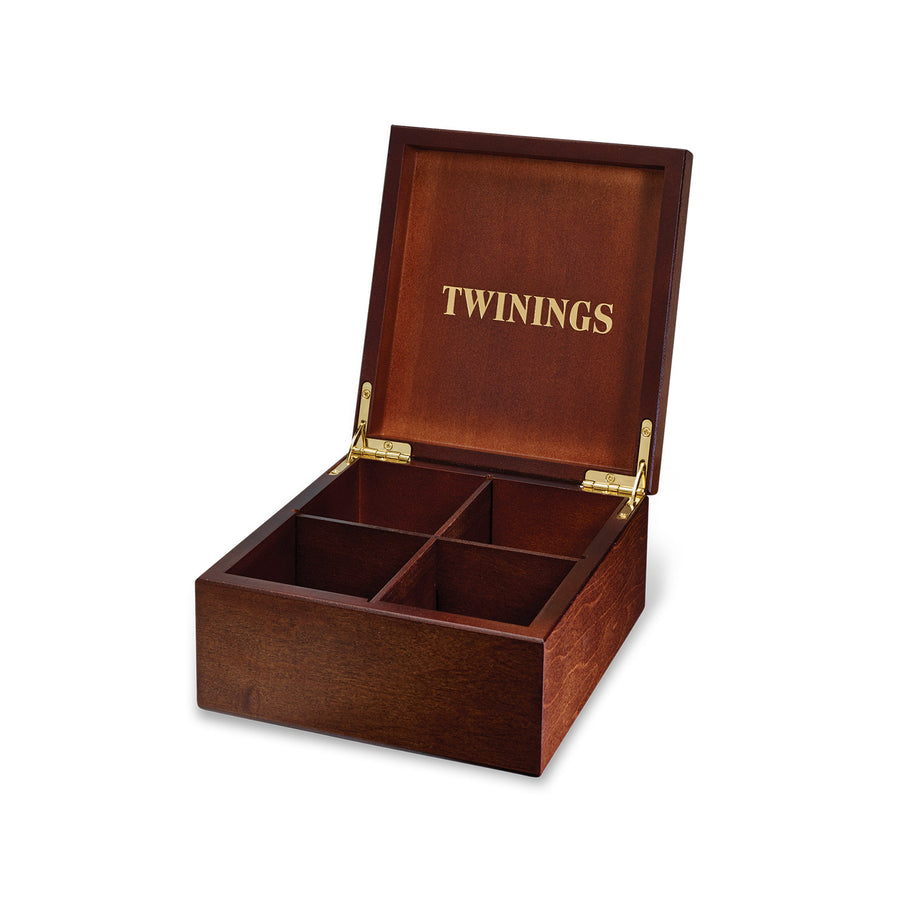 sku F10104
Net Weight 602
Delivery within 5 working days
Delivery within 5 working days, subject to product availability.
Twinings Deluxe Compartment Wooden Tea Box, holds up to 48 individually wrapped teas.
Made from fine dark wood and finished with "Twinings"Â and solid brass hinges and openings.
This compartment box is sold empty.
A wide selection of individually wrapped teas, fruit infusions and herbal infusions are available to order. Take a look at our entire Pick & Mix selection!
Please note VAT will be added at the checkout.
More About This Product
DIMENSIONS
Height = 8.5cm
Width = 15.5cm
Depth = 17cm