The Full English Pyramid Bag NON ENVELOPED 1x2x40 F16457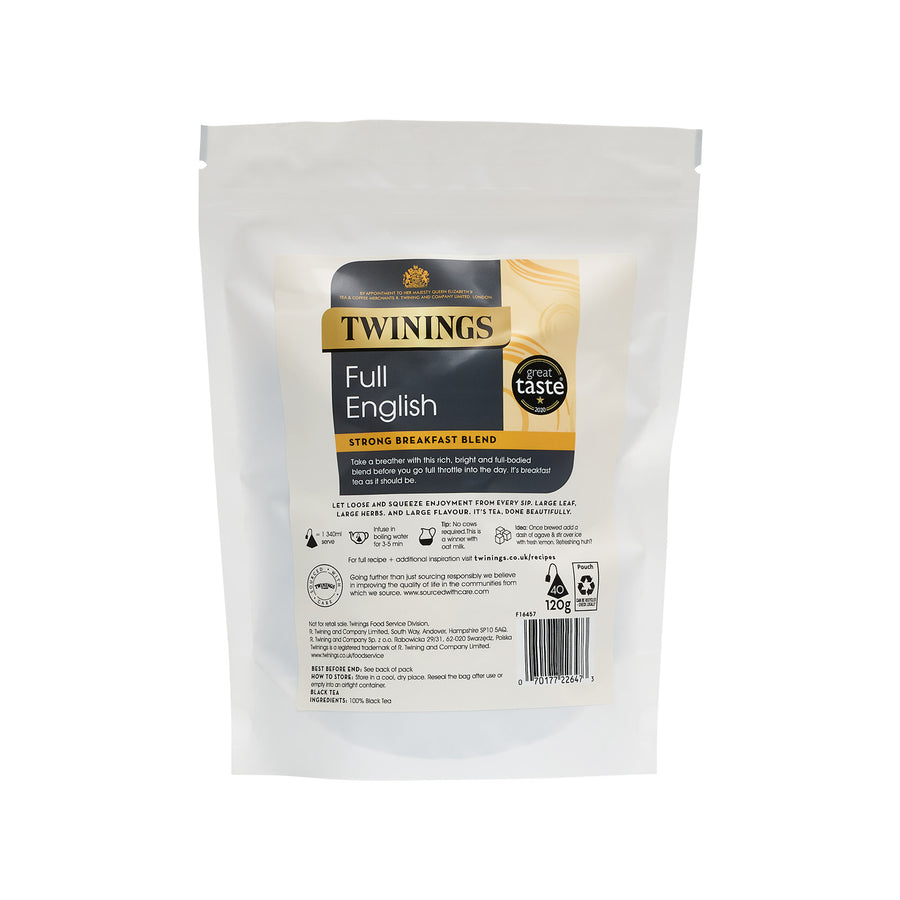 sku F16457
Net Weight 300
Delivery within 5 working days
Delivery within 5 working days, subject to product availability.
Golden by name, golden by nature. Golden tipped golden broken orange pekoe is the secret to this blend - quite a mouthful first thing in the morning. We think this is breakfast tea as it should be.
A well rounded blend with a full flavour. Created to ease you gently into the day.