The Earl Pyramid Bag NON ENVELOPED 1x2x40 F16459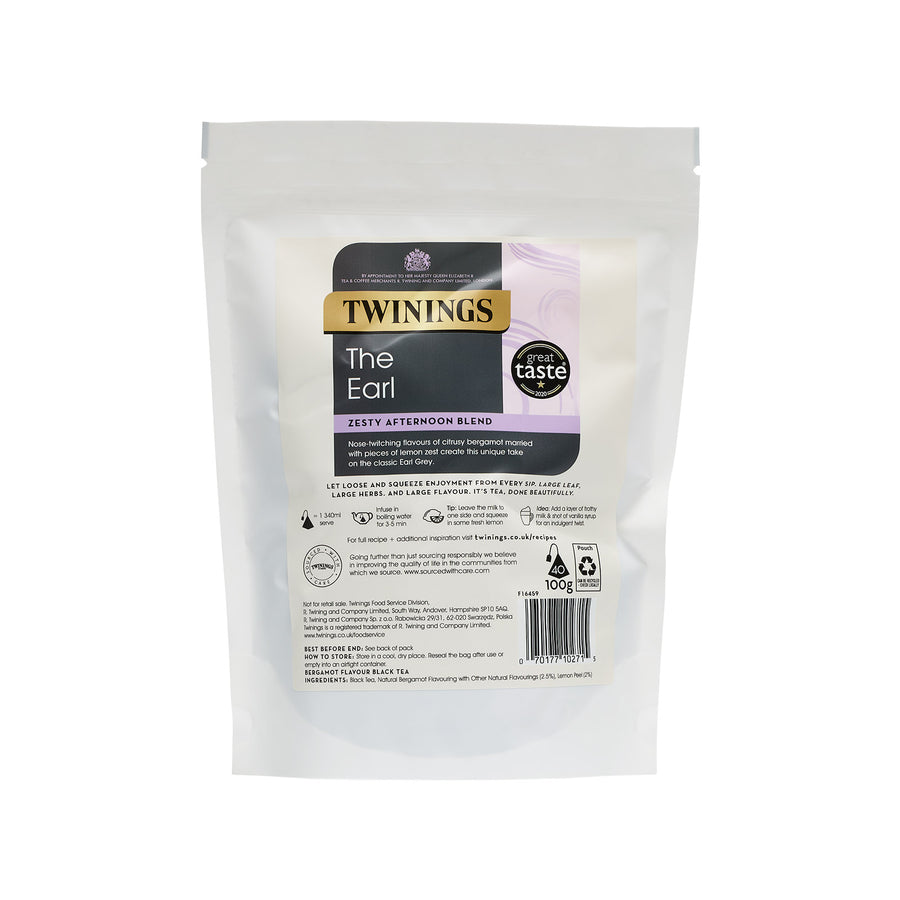 sku F16459
Net Weight 300
Delivery within 5 working days
Delivery within 5 working days, subject to product availability.
This sublime Earl Grey blends Chinese black loose leaf tea with the wonderfully citrusy flavour of bergamot.
Truly perfect.
More About This Product
INGREDIENTS
Black Tea, Bergamot Flavouring (2.5%), Lemon Peel (2%)
BREWING INSTRUCTIONS
Allow the tea to brew for 2-4 minutes
Feel free to add a splash of milk, or enjoy it black.
DOING GOOD
With your support, Twinings helps provide access to clean water for villages across Darjeeling, helps improve mother and baby health in tea growing regions of Yunnan and helps improve health and nutrition in tea communities in Assam.