Superfruity Pyramid Bag NON ENVELOPED 1x2x40 F12530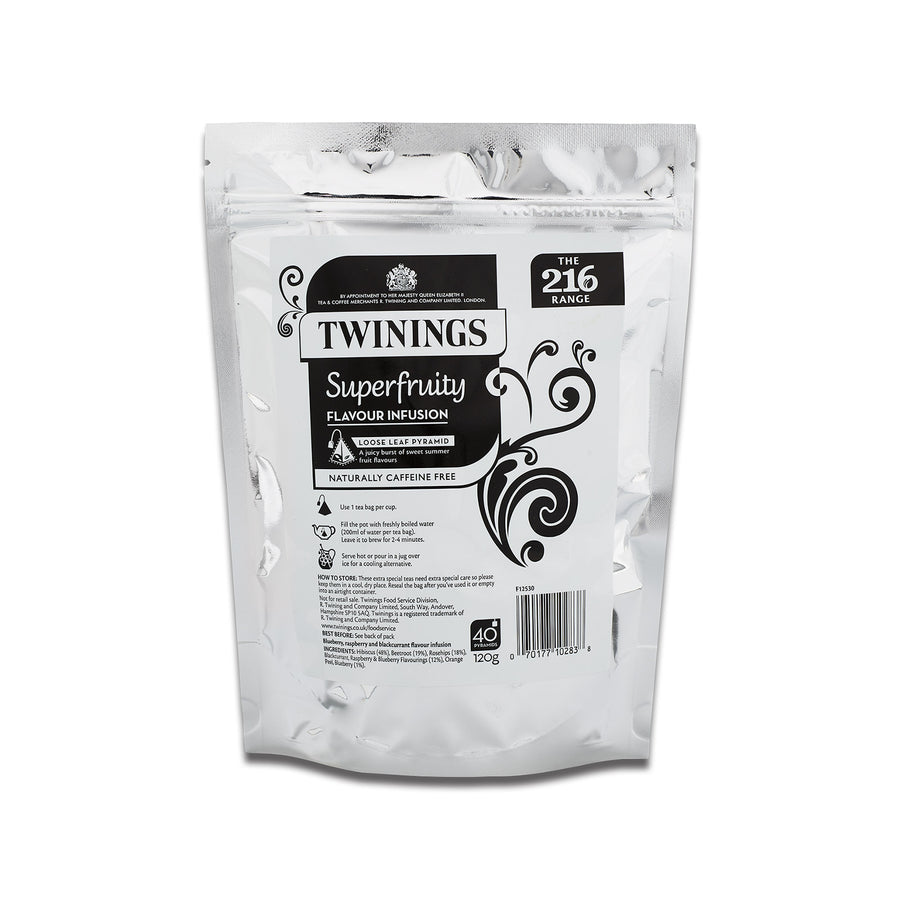 sku F12530
Net Weight 300
Delivery within 5 working days
Delivery within 5 working days, subject to product availability.
These teas are too good to keep to yourself, so why not share them next time your friends or next door neighbour knocks on the door.
Naturally caffeine-free
More About This Product
INGREDIENTS
Hibiscus (49%), Rosehips (20%), Beetroot (19%), Blackcurrant, Raspberry & Blueberry Flavourings (7%), Apple, Blueberry (1%), Orange Peel, Elderberry, Safflower
BREWING INSTRUCTIONS
Allow the tea to brew for 2-4 minutes to get all the juiciness out of the fruity flavours.
Why not pour over ice and fruit in a jug for a cooling alternative.
DOING GOOD
With your support, Twinings helps provide access to clean water for villages across Darjeeling, helps improve mother and baby health in tea growing regions of Yunnan and helps improve health and nutrition in tea communities in Assam.