Superblends Heartea 1x4x20 Envelope F16443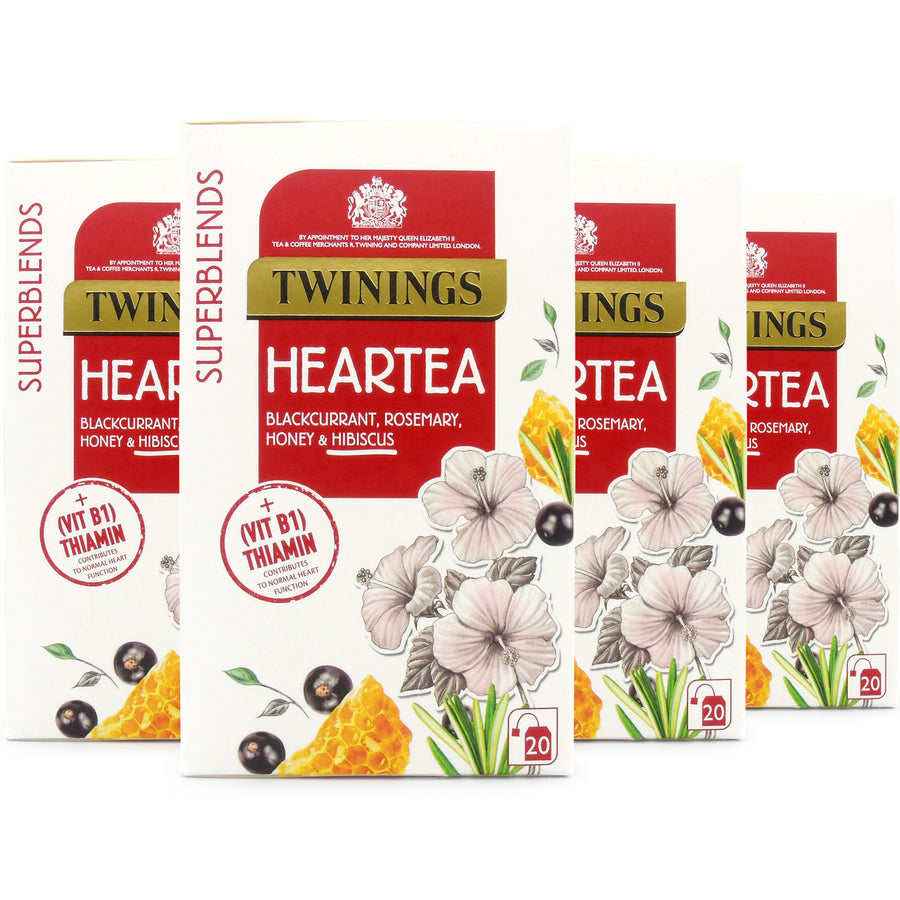 sku F16443
Net Weight 620
Delivery within 5 working days
Delivery within 5 working days, subject to product availability.
Blackcurrant and Honey flavoured infusion with Rosemary, Hibiscus and added Thiamin.
Your heart carries you each step of the way. Don't skip a beat, pour out your Heartea and sip to your hearts content.
What does it taste like?
Sweet, floral honey notes compliment the juicy blackcurrant flavour and subtle tartness of the hibiscus. The hint of rosemary adds a woody savoury taste, delivering a perfectly balanced blend which is naturally caffeine free.
We've also added Thiamin (Vitamin B1) which contributes to normal heart function.
More About This Product
HOW DO I DRINK IT?
Simply use freshly boiled water and infuse the bag for at least 3 minutes. Give the teabag a few little stirs and a gentle squeeze to release the flavour before removing it from the cup.
NUTRITIONAL INFORMATION
Typical Values Per 100ml Brewed Infusion Per 200ml Serving*
Energy 3 kJ / 1 kcal 7 kJ / 2 kcal
Fat 0g 0g
of which saturates 0g 0g
Carbohydrate < 0.5g < 0.5g
of which sugars < 0.5g < 0.5g
Protein 0g 0g
Salt 0g 0g
Thiamin 0.083 mg (7.5% of NRV**) 0.17 mg (15% of NRV**)
*Based on an infusion brewed with 200ml hot water for 3 minutes.
**Reference Intake
Thiamin (Vitamin B1) contributes to the normal function of the heart. Enjoy at least 1 cup a day as part of a varied and balanced diet and a healthy lifestyle.
INGREDIENTS
Nettle, Hibiscus (24%), Apple Pieces, Natural Raspberry Flavouring with other Natural Flavourings, Rosemary (5%), Beetroot, Natural Honey and Blackcurrant Flavourings with other Natural Flavourings (3%), Thiamin (1.5%), Natural Flavouring.