Strawberry Green Tea Pyramid Bag 1x4x15 F16873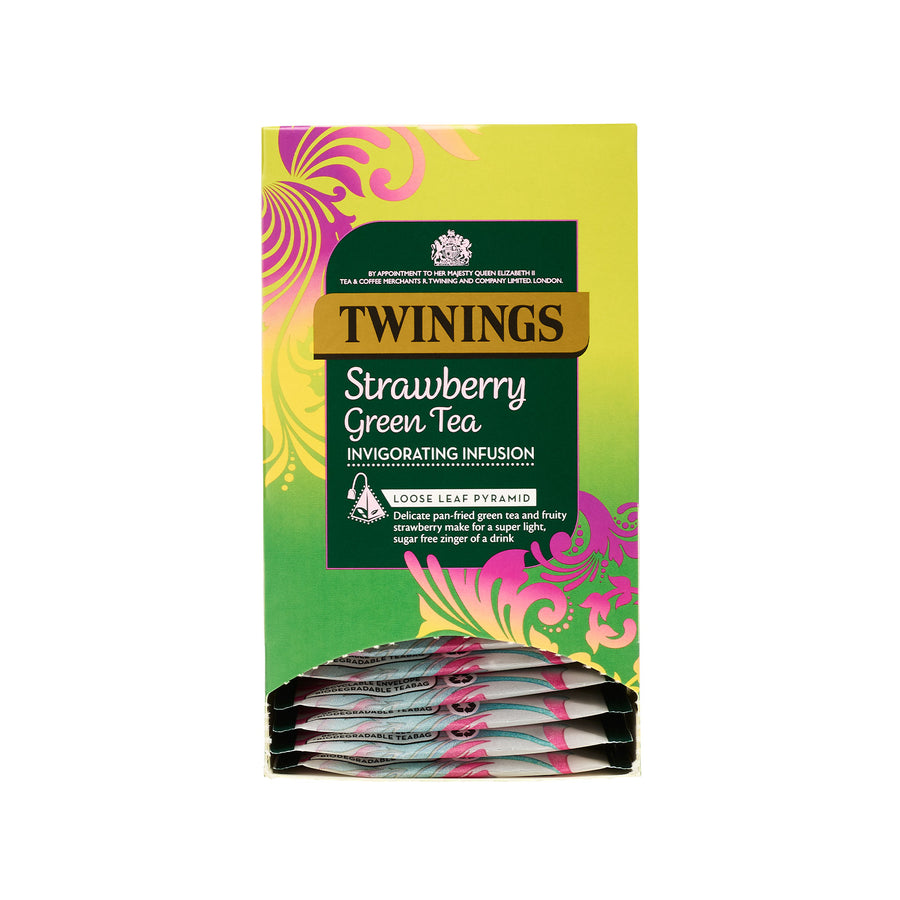 sku F16873
Net Weight 502
Delivery within 5 working days
Delivery within 5 working days, subject to product availability.
The Tea
There are some flavour combinations that are just meant to be and we've teamed up two of the best in our Strawberry Green Tea. Taste the roasted notes of pan-fried green tea followed by an explosion of fruitiness from sweet strawberries. It's a super light, zinger of a drink.

The Box
The box contains 15 loose leaf pyramids sealed in fully recyclable envelopes for extra freshness.
For Food Service
These boxes are great for smaller catering environments such as cafes, restaurants and B&Bs. For the ultimate show stopper effect, serve the loose leaf pyramid tea bag in a glass mug and watch the magic of the leaves unfold.
More About This Product
INGREDIENTS
Strawberry Flavoured Green Tea.
Green Tea (52%), Apple Pieces, Natural Strawberry Flavouring with other Natural Flavourings (18%), Peppermint, Natural Flavouring.
BREWING INSTRUCTIONS
1 bag = 340ml/12oz serve
Time is your best friend when it comes to the perfect fruity tea. Let the large, loose leaves unfurl in our specially shaped pyramid for 2-3 minutes.
Level it up with a garnish of sliced of fresh lemon or strawberry.
Once brewed stir over ice with some sliced strawberry & fresh mint, Yum!
DOING GOOD
With your support, Twinings helps provide access to clean water for villages across Darjeeling, helps improve mother and baby health in tea growing regions of Yunnan and helps improve health and nutrition in tea communities in Assam.