Soulful Blends Revitalise
4 x 20 Envelopes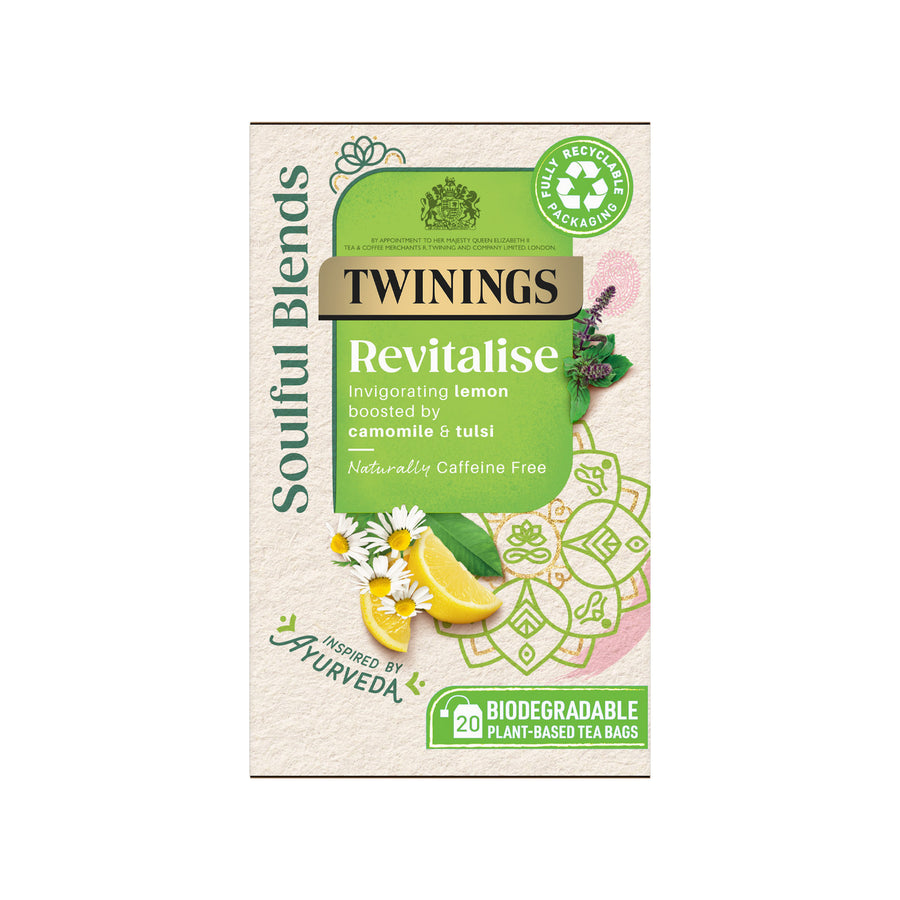 Delivery within 5 working days
Delivery within 5 working days, subject to product availability.
Lemon Flavoured Herbal Infusion with Camomile and Tulsi.

Immerse yourself in a moment to rebalance and bring a sense of ease to your day with Soulful blends. Inhale the harmonious aroma, take a sip and feel the flavours envelop you as your mind wanders to a blissful place where you feel centred and present.

What does it taste like?
Invigorating lemon boosted by camomile & tulsi.

Ayurveda

Feeling good comes from within, so our master blenders and expert herbalists have taken inspiration from Ayurveda. Ayurveda is a traditional practice that originated in India over 3,000 years ago. In Ayurveda, herbs are used holistically to maintain balance between body, mind and spirit. Applying this ethos, we've combined the best of nature's ingredients to create herbal synergy and a delicious aromatic taste.