Simply Sencha Pyramid Bag NON ENVELOPED 1x2x40 F16460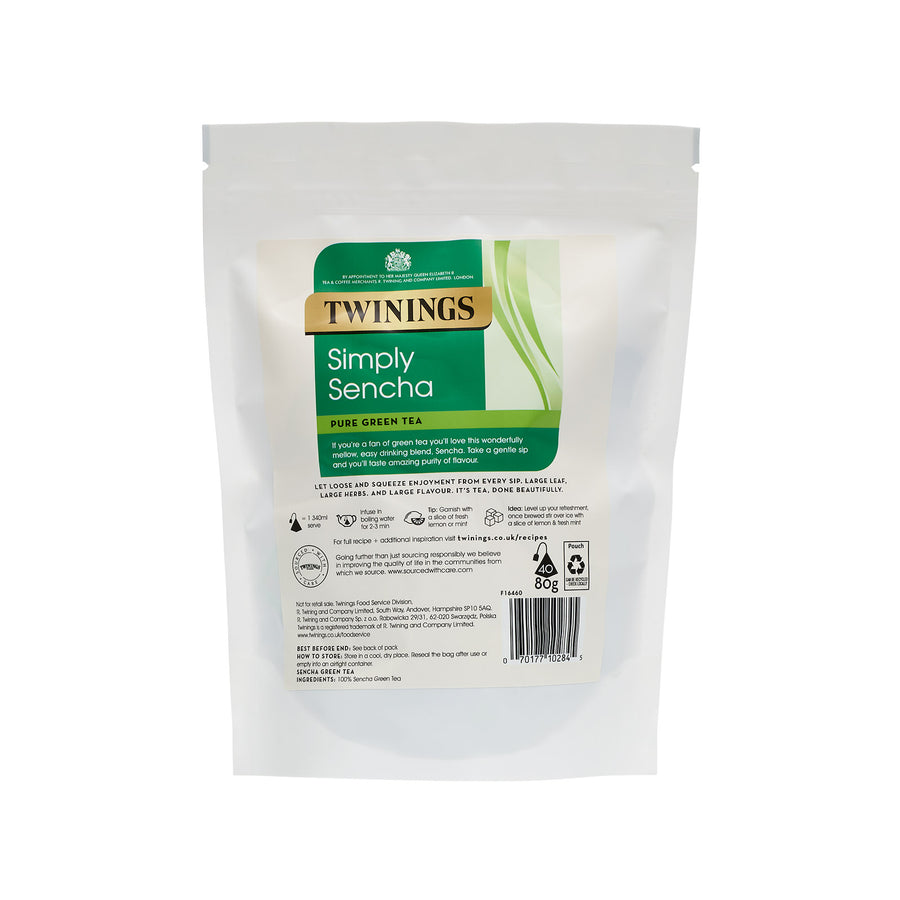 sku F16460
Net Weight 300
Delivery within 5 working days
Delivery within 5 working days, subject to product availability.
The Tea
This is a wonderfully mellow and slightly sweet green tea that makes for such easy drinking that we've added nothing to it.

It is simply Sencha.
The Pouch
The pouch contains 40 loose pyramid bags which are NOT individually wrapped.
For Food Service
These tea pouches are great for smaller catering environments such as cafes, restaurants and B&Bs. For the ultimate show stopper effect, serve the loose leaf pyramid tea bag in a glass mug and watch the magic of the leaves unfold.
More About This Product
INGREDIENTS
100% Sencha green tea, steamed not pan fired for a sweet delicate taste.
BREWING INSTRUCTIONS
Allow the tea to brew for 1-2 minutes to bring out all the gentle, sweet flavour. Best enjoyed without milk
DOING GOOD
With your support, Twinings helps provide access to clean water for villages across Darjeeling, helps improve mother and baby health in tea growing regions of Yunnan and helps improve health and nutrition in tea communities in Assam.