Redbush Envelope 1x4x20 F10989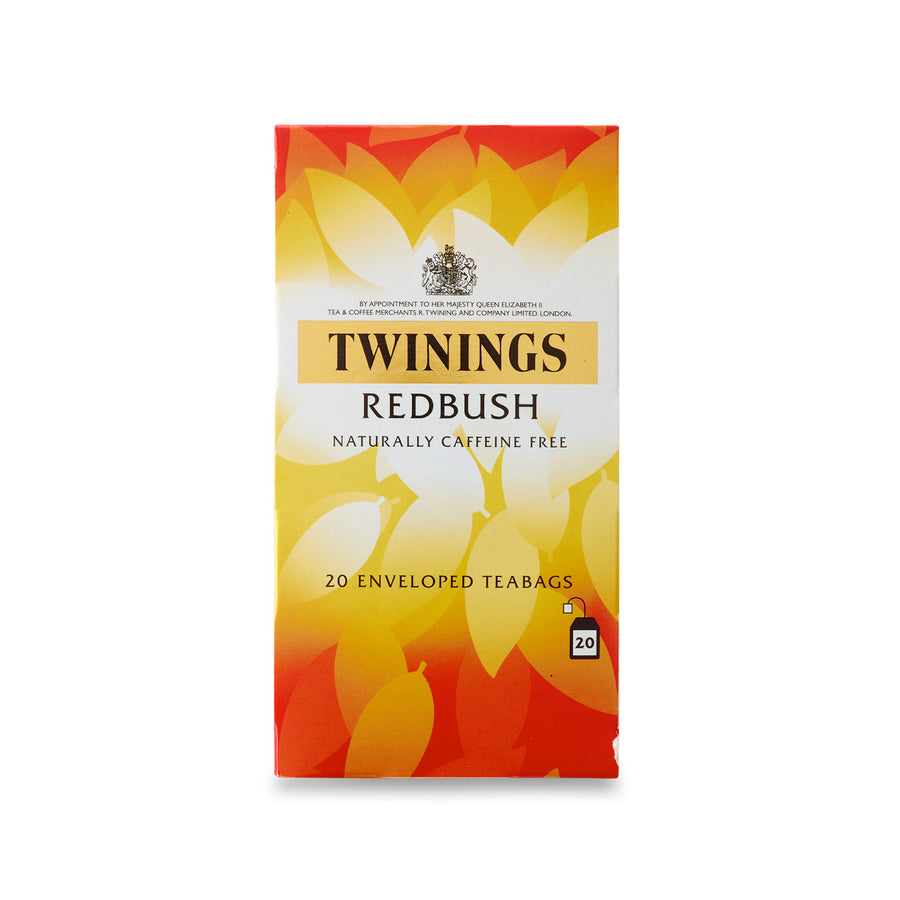 sku F10989
Net Weight 364
Delivery within 5 working days
Delivery within 5 working days, subject to product availability.
We've taken the highest quality Redbush leaves from the sun drenched Western Cape of South Africa, to create a vibrant, copper-red cup. It has an extraordinarily refreshing taste and is great with a splash of milk. Naturally caffeine free, with all natural ingredients*, it makes a great alternative to regular tea.
With over 300 years of blending experience, we know we've made it the best it can be.
More About This Product
BREWING INSTRUCTIONS
We've made our Redbush so it's strong enough after just one minute in case you're in a hurry. But we think it tastes best after three with a splash of milk.
Brew Time... 1-3 mins
And, for freshness every time, keep your tea somewhere cool, dark, dry and airtight!
ABOUT REDBUSH TEA
At Twinings, we believe the secret of creating great taste lies in the ingredients you choose to work with.
That's why we've used all natural ingredients and nothing else in our green and white teas and all our infusions. That means no artificial flavours - just the real thing.
Our herbs are gently steamed to protect their delicate taste.
Naturally caffeine free.