Peppermint & Strawberry 1x4x20 F16022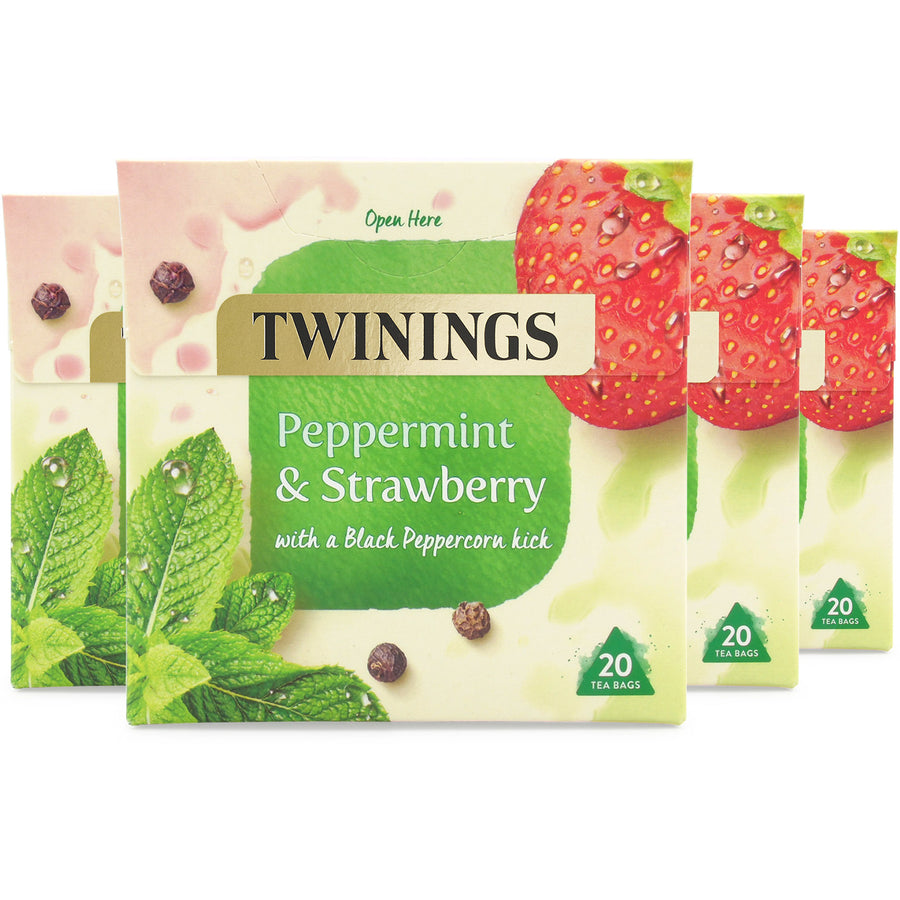 sku F16022
Net Weight 264
Delivery within 5 working days
Delivery within 5 working days, subject to product availability.
Strawberry flavoured Peppermint infusion with a hint of Black Pepper.

Discover irresistible infusions for the flavour curious. Tempting fruit and herbal infusions, packed full of extraordinary flavours and natural ingredients. Sugar free, all natural ingredients and caffeine free.

Cool, refreshing peppermint meets sweet strawberry in this lively infusion. We've added just a touch of black peppercorn for a subtle kick at the end which makes for a really invigorating, punchy drink.
More About This Product
INGREDIENTS
Peppermint (80%), Natural Strawberry Flavouring with other Natural Flavourings (10%), Black Peppercorns (5%), Natural Peppermint Flavouring (3%), Natural Flavouring.
HOW DO I DRINK IT?
One glass mug and one teabag
Add boiling water
Wait 3 minutes
Enjoy!
Try this blend when you need a refreshing pick me up throughout the day
NUTRITIONAL INFORMATION
| | |
| --- | --- |
| Typical Values | Per 100ml Brewed Infusion** |
| Energy | 10 kJ / 2kcal |
| Fat | 0g |
| of which saturates | 0g |
| Carbohydrate | 0g |
| of which sugars | 0g |
| Protein | 0g |
| Salt | 0g |
**Based on an infusion brewed with 200ml water for 3 minutes.