Options Salted Caramel Jar 1x6x220g W551394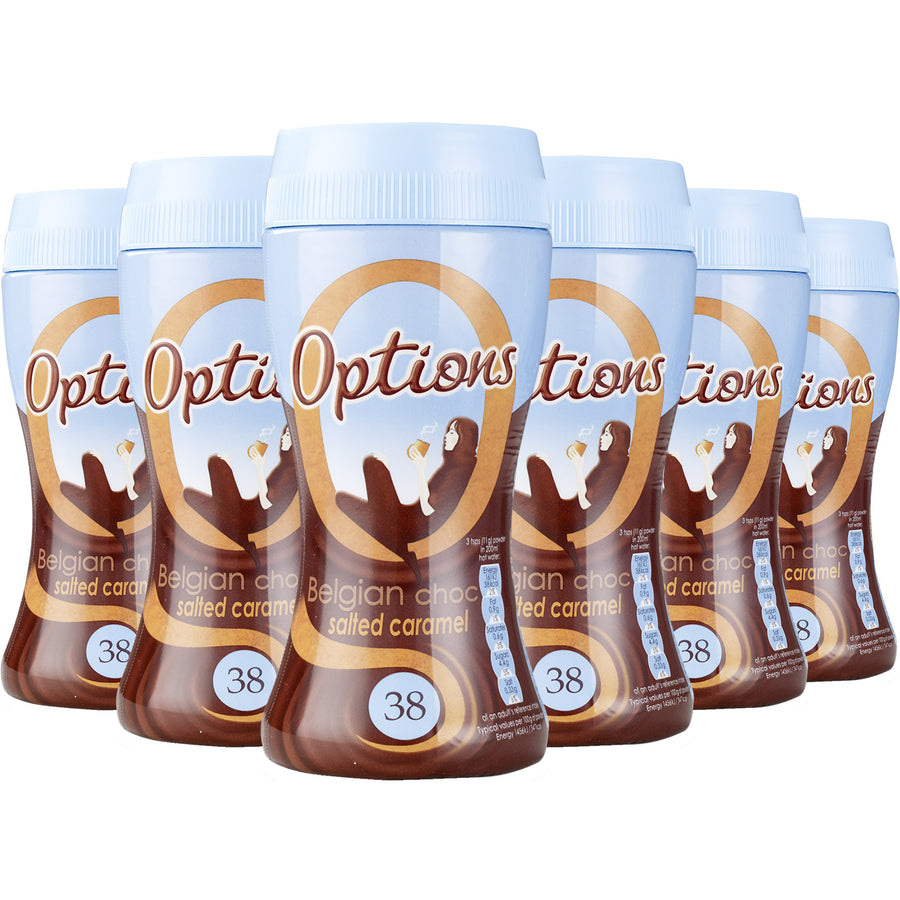 sku W551394
Net Weight 1720
Delivery within 5 working days
Delivery within 5 working days, subject to product availability.
Salted caramel flavour instant hot chocolate drink with sugars and sweeteners.
A deliciously satisfying hot chocolate drink for those chocolatey moments that we all love. Perfect for any time of the day, so sit down, relax and enjoy.
Keep a look out for the rest of the Options range, there's always something new to try.
More About This Product
HOW TO PREPARE AND STORE
Store in a cool, dry place.
How to make the perfect mug of Options:
Boil some water and let it cool slightly. Add 3 teaspoons (11g) of Options in to your favourite mug, fill with hot water and stir well. For a creamier drink, try adding a dash of milk.
Enough for 20 servings per jar.
NUTRITIONAL INFORMATION
Typical Values Per 100g of powder *per serving
Energy 1456 kJ 161 kJ
347 kcal 38 kcal
Fat 8.0g 0.9g
of which saturates 5.4g 0.6g
Carbohydrate 51g 5.6g
of which sugars 40g 4.4g
Protein 8.3g 0.9g
Salt 3.0g 0.33g
*11g powder in 200ml water
INGREDIENTS
MILK permeate powder, fat-reduced cocoa powder (20%), thickeners (acacia gum, xanthan gum), dried glucose syrup, Belgian chocolate (6%) (sugar, cocoa mass, fatreduced cocoa powder, flavouring), skimmed MILK powder, coconut oil, salt, flavourings, emulsifier (SOY lecithin), sweeteners (acesulfame K, sucralose), anti-caking agent (E551), stabiliser (E340).
For allergens, see ingredients in BOLD.
Gluten free. Suitable for Vegetarians.