Nambarrie Tea 1x4x40 F17148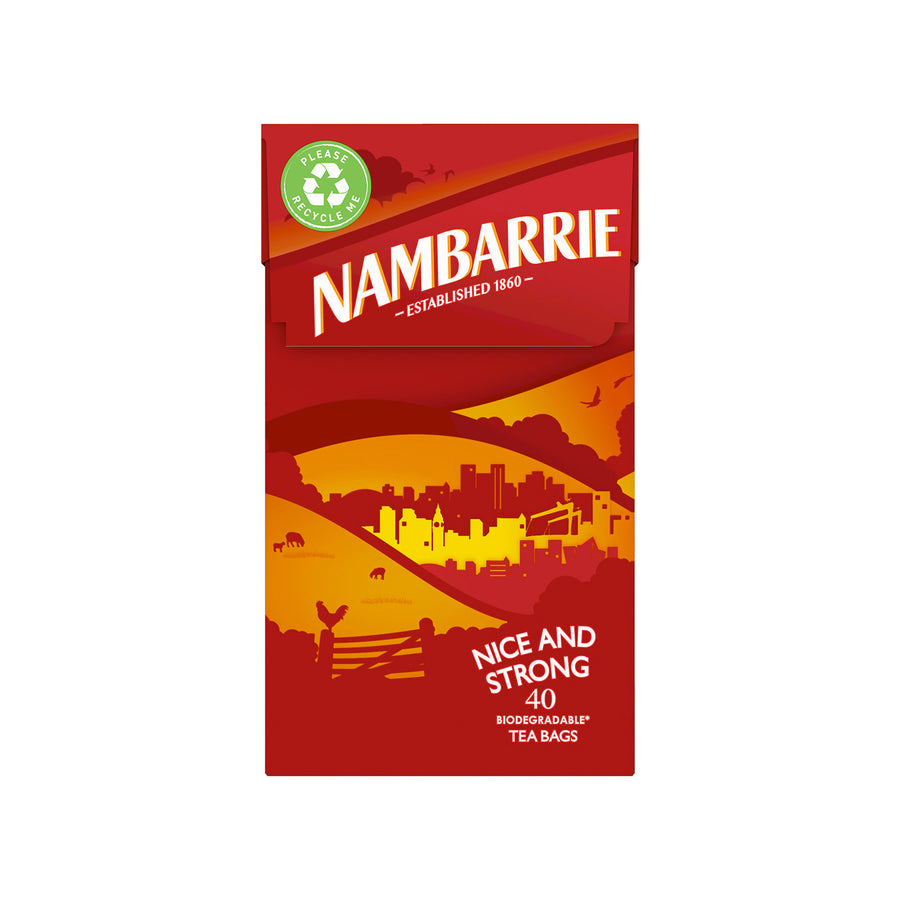 sku F17148
Net Weight 464
Delivery within 5 working days
Delivery within 5 working days, subject to product availability.
A unique blend of finest Indian & African leaves give a strong and rich tea which is full of flavour. A bold, hearty tea that can be relied on for the perfect cup any time of day.
Nambarrie Tea has proudly been part of Northern Ireland's history since the first tea leaves were blended on York Street, Belfast in 1860. With over 150 years of blending expertise, Nambarrie has become embedded in our community life, being passed down through generations as a family favourite.
Nice and strong.
More About This Product
HOW DO I DRINK IT?
Brew for two to three minutes if you like it strong. Longer if you're feeling brave. Add a splash of milk for hearty cup of tea.
NUTRITIONAL INFORMATION
Typical Values Per 100ml Brewed Black Tea (without milk)*
Energy 3kJ / 1 kcal
Fat 0g
of which saturates 0g
Carbohydrate 0g
of which sugars 0g
Protein 0g
Salt 0g
Based on a black tea brewed with 200ml water for 3 minutes.