Lemon & Ginger Envelope 1x12x20 F14380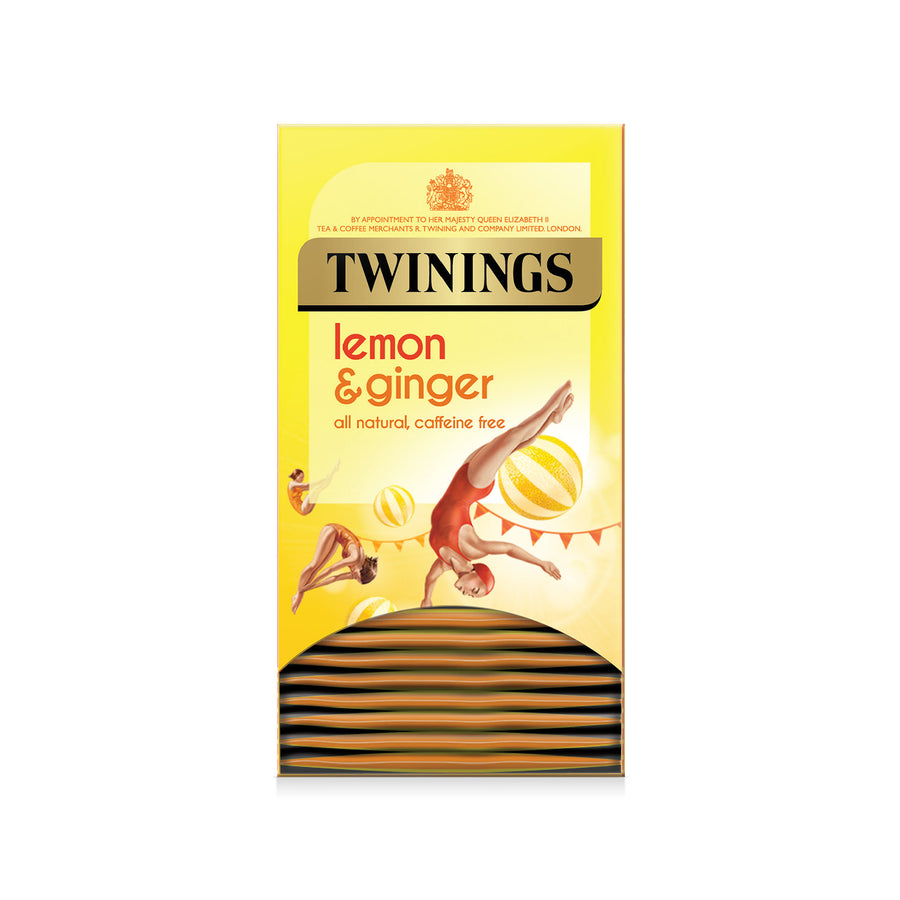 sku F14380
Net Weight 1092
Delivery within 5 working days
Delivery within 5 working days, subject to product availability.
Citrus and spice and all things nice.
Revive your senses with real pieces of warm, spicy ginger blended with the fresh, zesty taste of lemons. It's perfect after a meal, as ginger has traditionally been used to aid digestion.
Made with all-natural ingredients, nothing more, nothing less. Naturally caffeine free with no added sugar, enjoy any time of the day.
More About This Product
INGREDIENTS
A lemon and ginger flavoured herbal infusion.
Ginger Root* (37%), Natural Lemon Flavouring With Other Natural Flavourings (25%), Lemongrass*, Blackberry Leaves*, Lemon Peel, Sweet Fennel*, Natural Ginger Flavouring With Other Natural Flavourings (3.5%)
*All our herbs are gently steamed, the process is gentle to protect their delicate taste.
NUTRITIONAL INFORMATION
| | |
| --- | --- |
| Typical Values | Per 100ml Brewed Infusion** |
| Energy | 10 kJ / 2kcal |
| Fat | 0g |
| of which saturates | 0g |
| Carbohydrate | 0g |
| of which sugars | 0g |
| Protein | 0g |
| Salt | 0g |
**Based on an infusion brewed with 200ml water for 3 minutes.
DOING GOOD
With your support, Twinings helps provide access to clean water for villages across Darjeeling, helps improve mother and baby health in tea growing regions of Yunnan and helps improve health and nutrition in tea communities in Assam.