Lemon & Ginger 1x4x80 F16787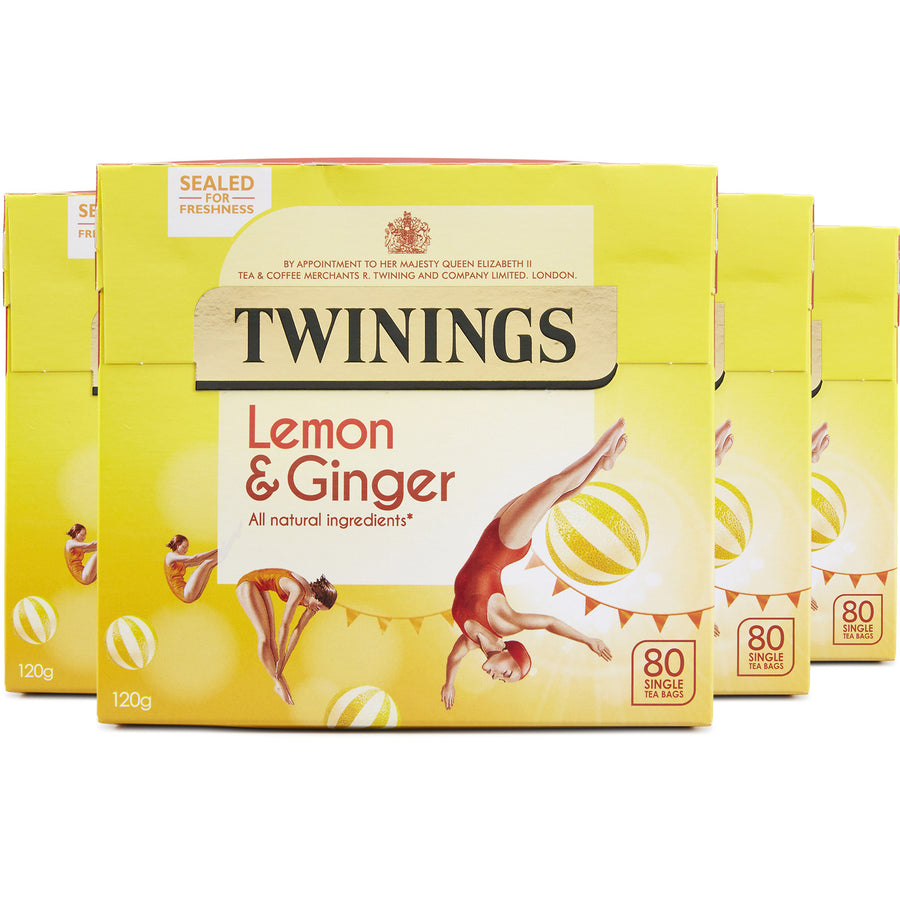 sku F16787
Net Weight 1216
Delivery within 5 working days
Delivery within 5 working days, subject to product availability.
Citrus and spice and all things nice.
Revive your senses with real pieces of warm, spicy ginger blended with the fresh, zesty taste of lemons. It's perfect after a meal, as ginger has traditionally been used to aid digestion.
Made with all-natural ingredients, nothing more, nothing less. Naturally caffeine free with no added sugar, enjoy any time of the day.
More About This Product
HOW DO I DRINK IT?
Using one bag per person, pour on boiling water and infuse for two to three minutes. Leave for a little longer if you prefer a stronger taste.
INGREDIENTS
A lemon and ginger flavoured herbal infusion.
Ginger Root* (37%), Natural Lemon Flavouring With Other Natural Flavourings (25%), Lemongrass*, Blackberry Leaves*, Lemon Peel, Sweet Fennel*, Natural Ginger Flavouring With Other Natural Flavourings (3.5%)
*All our herbs are gently steamed, the process is gentle to protect their delicate taste.
NUTRITIONAL INFORMATION
Typical Values Per 100ml Brewed Infusion**
Energy 10 kJ / 2kcal
Fat 0g
of which saturates 0g
Carbohydrate 0g
of which sugars 0g
Protein 0g
Salt 0g
**Based on an infusion brewed with 200ml water for 3 minutes.