Lady Grey Loose Tea Tin 1x6x500g F15837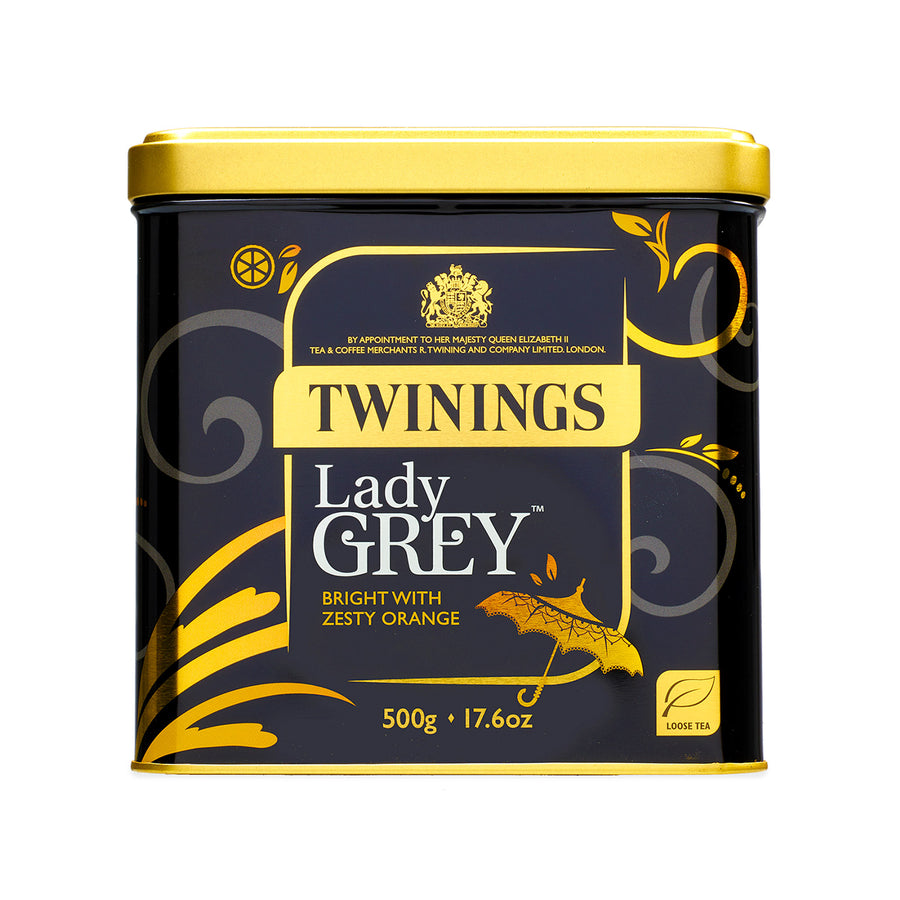 sku F15837
Net Weight 500
Delivery within 5 working days
Delivery within 5 working days, subject to product availability.
Loose black tea with citrus peels and citrus flavour.
They say behind every great man is an even greater woman. Inspired by rolling orange and lemon groves, we developed Lady Grey for Earl Grey lovers who wanted something a little bit fruitier. We couldn't possibly play favourites, but Lady Grey will always have a special place in our hearts.

What does it taste like?
A light, refreshing tea with juicy citrus notes. Delicious and full of zesty brightness.

What makes this tea different?
The zesty orange. It's the perfect addition for its refreshing fruity flavour. It's the original and still the best.
More About This Product
INGREDIENTS
Black Tea, Orange Peel (3%), Lemon Peel (2%), Cornflowers, Citrus Flavouring
HOW DO I DRINK IT?
Use one heaped teaspoon per person and pour on boiling water. Leave the tea to brew for three to four minutes, or until you think it's ready. Then drink it black or with a slice of lemon or orange.
DOING GOOD
Mother & baby health, clean water and nutrition - these are some of the ways Twinings is helping to make a difference in tea growing regions. To learn more about these projects, head to www.twinings.co.uk.