Lady Grey Loose Tea Tin 1x6x100g F09008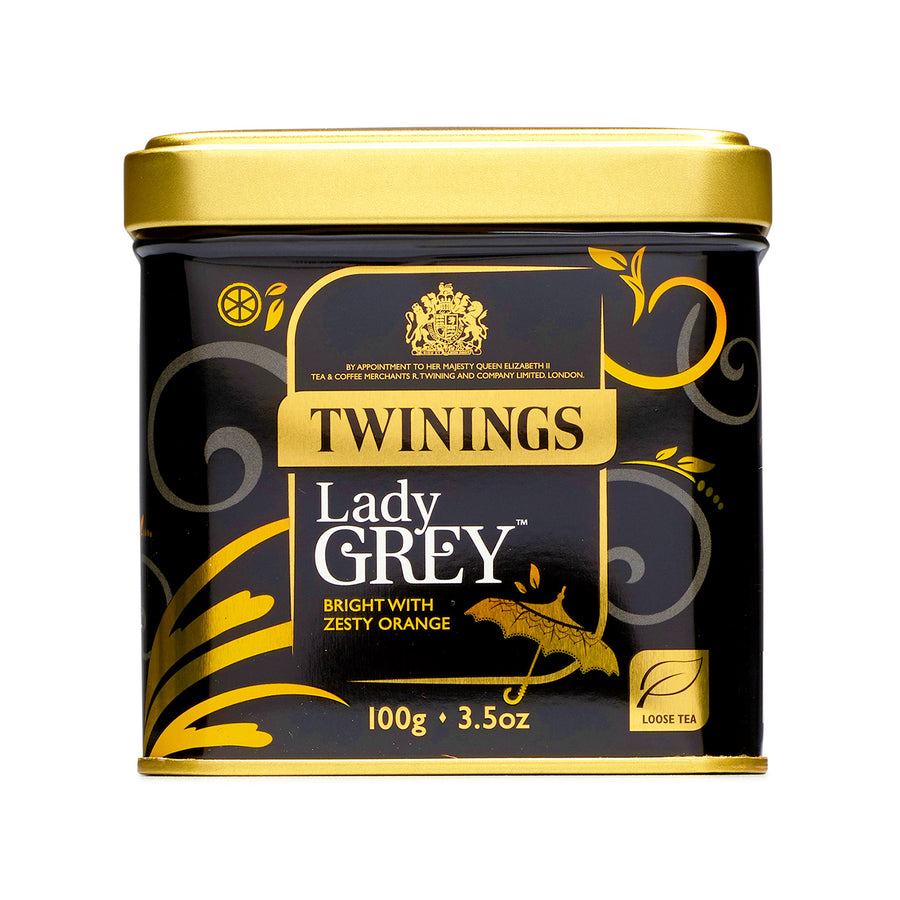 sku F09008
Net Weight 1062
Delivery within 5 working days
Delivery within 5 working days, subject to product availability.
Lady Grey was quite a beauty she always looked elegant and liked to wear a peacock feather in her hair at social gatherings.
The tea we named after her goes well at social gatherings too - even if it's just a pot of tea shared with a friend. Sit and chat, sip and gossip, and let the fresh, citrus flavour transport you to a sunnier place.
More About This Product
INGREDIENTS
Tea, Orange Peel (3%), Lemon Peel (2%), Cornflowers (1%), Flavouring
HOW DO I DRINK IT?
Use one heaped teaspoon per person and pour on boiling water. Leave the tea to brew for three to four minutes, or until you think it's ready. Then drink it black or with a slice of lemon or orange.
DOING GOOD
Mother & baby health, clean water and nutrition - these are some of the ways Twinings is helping to make a difference in tea growing regions. To learn more about these projects, head to www.twinings.co.uk.