Jasmine Green Tea Teabag 1x4x80 F14055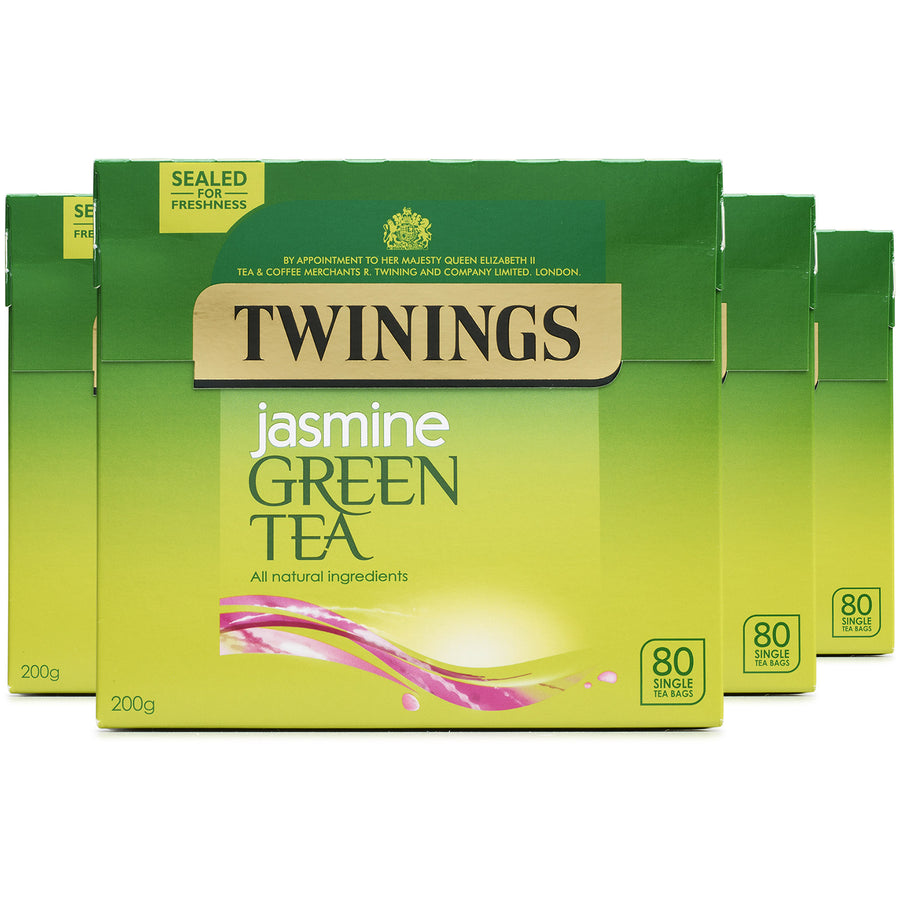 sku F14055
Net Weight 264
Delivery within 5 working days
Delivery within 5 working days, subject to product availability.
Twinings Jasmine Green Tea - Time is of the essence when it comes to creating our jasmine tea. These pretty, white flowers are picked early in the day and layered with high quality green tea when the small petals are tightly closed. As night falls the petals open and release their light, perfumed, floral fragrance into the tea giving it a delicate, refreshing taste.
More About This Product
INGREDIENTS
Jasmine Scented Green Tea
Blended and packed in Hampshire
NUTRITIONAL INFORMATION
| | |
| --- | --- |
| Typical Values | Per 100ml Brewed Green Tea** |
| Energy | 3 kJ / 1kcal |
| Fat | 0g |
| of which saturates | 0g |
| Carbohydrate | 0g |
| of which sugars | 0g |
| Protein | 0g |
| Salt | 0g |
**Based on a green tea brewed with 200ml water for 2 minutes.
DOING GOOD
With your support, Twinings helps provide access to clean water for villages across Darjeeling, helps improve mother and baby health in tea growing regions of Yunnan and helps improve health and nutrition in tea communities in Assam.