Jacksons Sencha Green & Lemon 1x4x20 F09606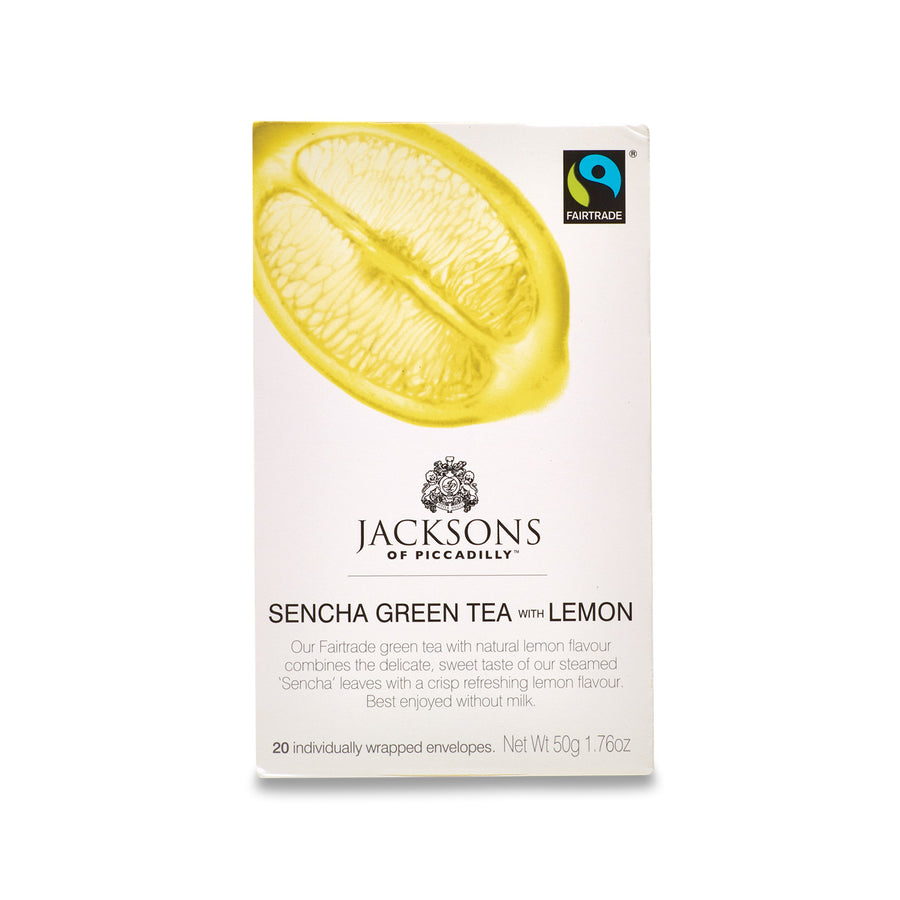 sku F09606
Net Weight 360
Delivery within 5 working days
Delivery within 5 working days, subject to product availability.
The Sencha & Lemon is a fresh tasting tea blending the smooth, sweet taste of Sencha Green Tea with the subtle, citrus tang of lemon.

It will keep you feeling fresh all summer and is also perfect as a light after dinner drink.
More About This Product
INGREDIENTS
Fairtrade Sencha Green Tea, Natural Lemon Flavouring (14%)
ABOUT JACKSONS OF PICCADILLY
In the early 1800's, tea was a new and exciting prospect. With innovative foresight, Robert Jackson developed pre-blended teas for sale direct to the consumer from his Piccadilly warehouse - home of the first ever Jacksons blend. Throughout the 19th and early 20th centuries, the consistent high quality of Jacksons service and goods gained the firm an excellent reputation. Under the patronage of the courts of that era Jacksons received an impressive collection of Royal Warrants.
Over the years international acclaim for our specialty teas has grown and today, Jacksons of Piccadilly is known for supplying the finest quality and Fairtrade* teas from around the world.