Green Salted Caramel Indulgence Envelope 1x4x20 F11487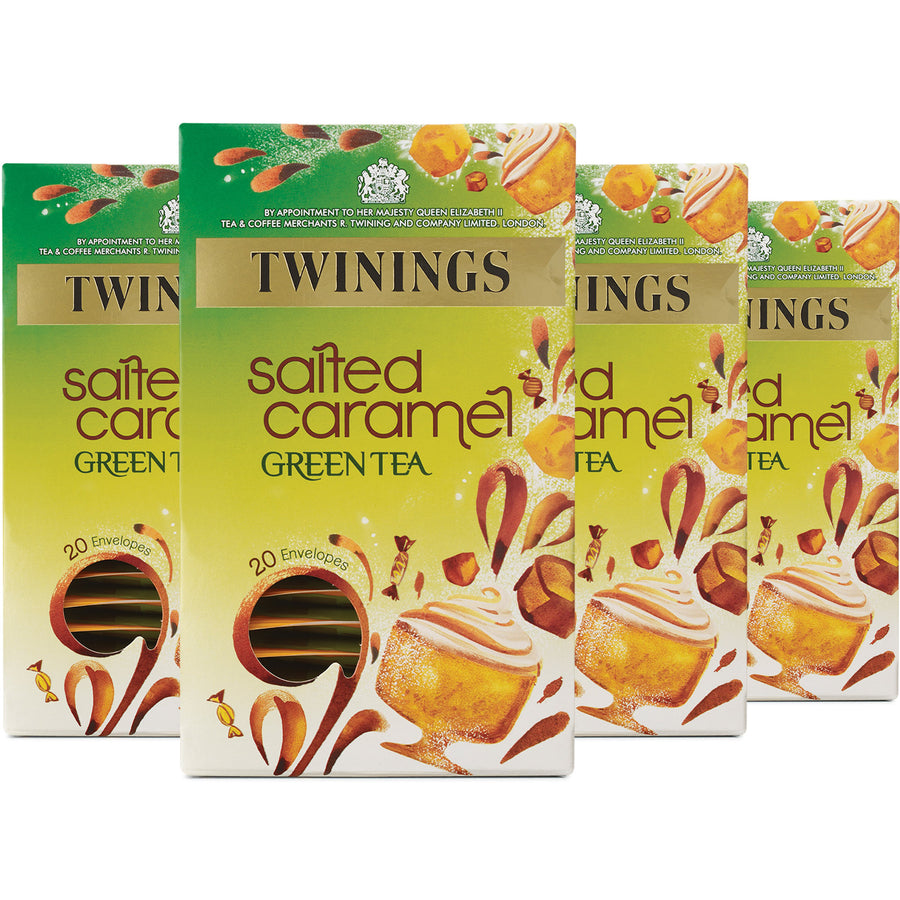 sku F11487
Net Weight 340
Delivery within 5 working days
Delivery within 5 working days, subject to product availability.
Sweet but somehow slightly salty. Fresh tasting, yet somehow rich and warming. This tea is simply full of contradictions accompanied by the most irresistibly indulgent notes of caramel. If you love the idea of green tea, but also like the sweeter side of life, this may be the blend for you.
Who'd have thought green tea could be so indulgent?
More About This Product
INGREDIENTS
Green tea with salted caramel flavour.
Green Tea, Natural Flavouring (7%)
NUTRITIONAL INFORMATION
| | |
| --- | --- |
| Typical Values | Per 100ml Brewed Green Tea** |
| Energy | 3 kJ / 1kcal |
| Fat | 0g |
| of which saturates | 0g |
| Carbohydrate | 0g |
| of which sugars | 0g |
| Protein | 0g |
| Salt | 0g |
**Based on a green tea brewed with 200ml water for 2 minutes.
BREWING INSTRUCTIONS
We believe that how you make your tea is equally as important as the tea you use, so here are our tips:
Use freshly drawn cold water.
Boil water & allow to cool for about 3 or 4 minutes to 80 oC.
Use 1 teabag per cup or 1 teabag per person in a teapot.
Brew for just 1 to 3 minutes (or to your taste) – be careful, over-brewing green tea brings out the bitter notes.
Always without milk – some like to add a slice of lemon.

And, for freshness every time, keep your tea somewhere cool, dark, dry and airtight!