Green Mango & Coconut 1x4x20 F16824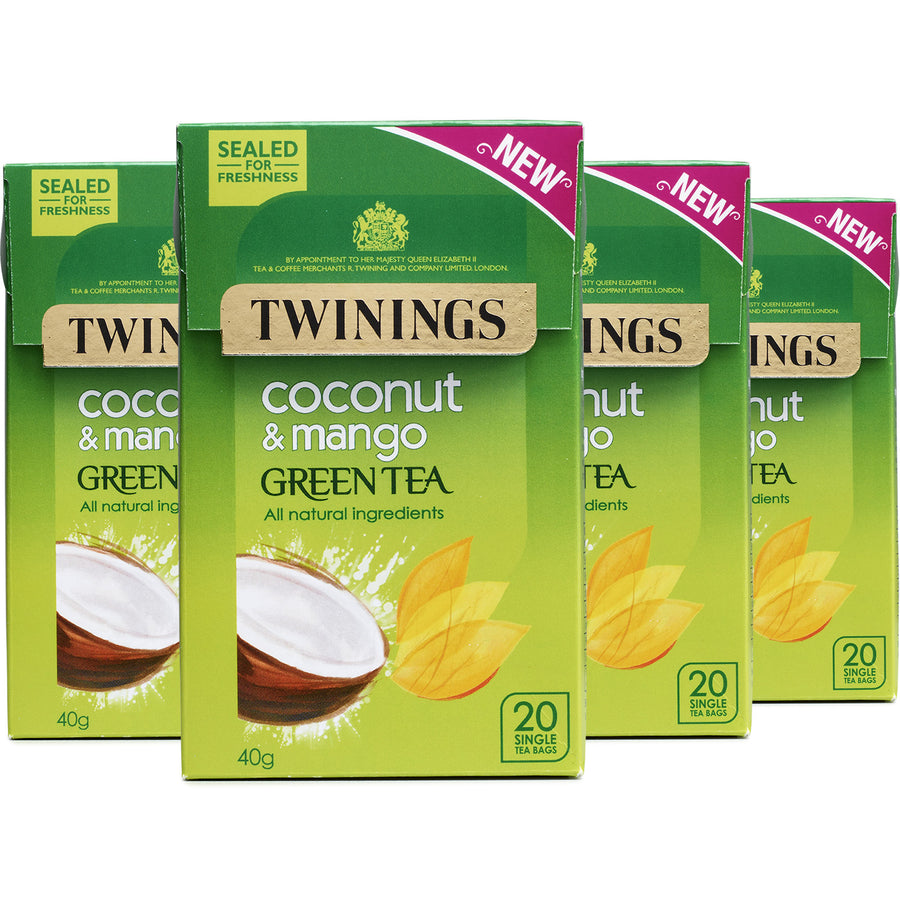 sku F16824
Net Weight 340
Delivery within 5 working days
Delivery within 5 working days, subject to product availability.
The exotic taste of coconut and the sweet juicy flavour of ripe orange mangoes have been used to create this delicious green tea. Let the rich aroma take you to a tropical island, watching the leaves sway as the breeze flows through the palm trees.
Our crisp and refreshing green teas start their journey from the dewy, misty tea gardens of China. We've been picking the best leaves and buds three centuries. Our master blenders use their detailed knowledge of these regions to create this invigorating blend which is full of character and ready to brighten up your day.
How do I drink it?
We suggest brewing this tea for a maximum of 2 minutes, any longer and you may lose the delicate taste. Allow one single tea bag per person, boil the kettle and let it cool slightly before pouring.