Green Gingerbread Indulgence Envelope 1x4x20 F11485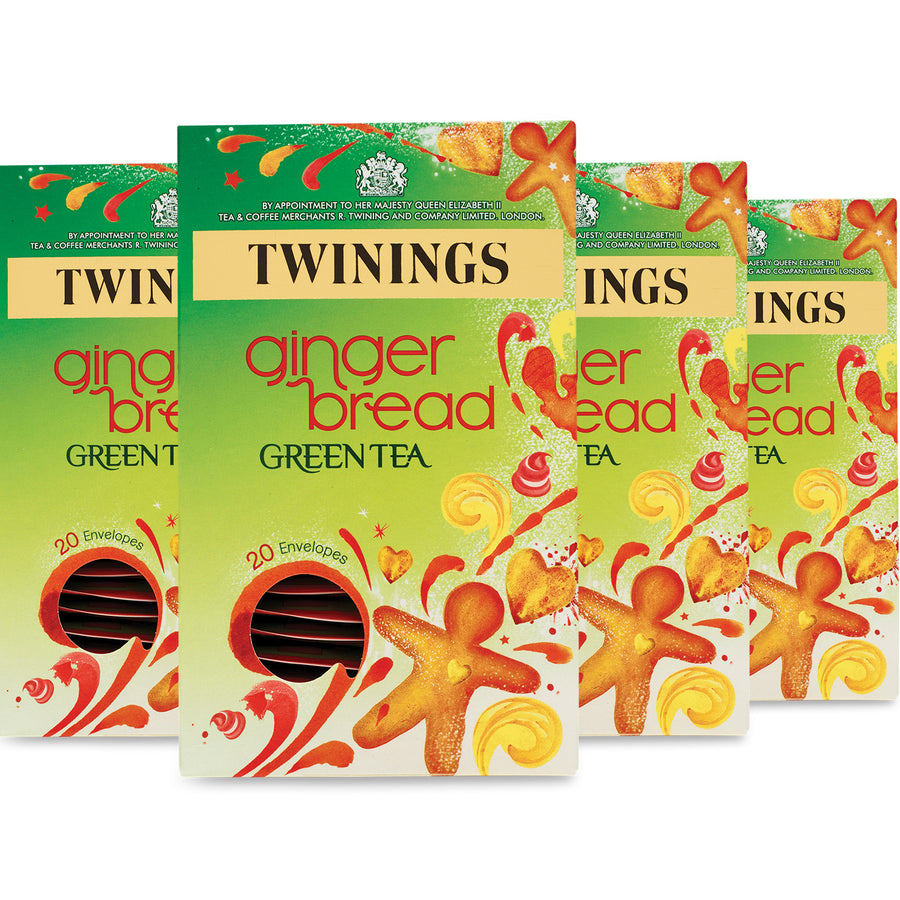 sku F11485
Net Weight 340
Delivery within 5 working days
Delivery within 5 working days, subject to product availability.
The sweet aroma of a traditional cake shop. The tangy warmth of gingerbread, baked to perfection. With real ginger pieces and natural golden syrup flavour, this is an entirely new take on traditional green tea. One that's utterly surprising yet wonderfully familiar.
Who'd have thought green tea could be so indulgent?
More About This Product
INGREDIENTS
Green Tea, Ginger Root* (29%), Natural Flavouring (5%).
*All our herbs are gently steamed, the process is gentle to protect their delicate taste.
BREW TIME...
We suggest brewing this tea for a maximum of 2 minutes, any longer and you'll lose the delicate taste. Allow one bag per person and add freshly boiled water. Always best enjoyed without milk.
NUTRITIONAL INFORMATION
| | |
| --- | --- |
| Typical Values | Per 100ml of brewed green tea** |
| Energy | 3kj / 1kcal |
| Fat | Trace |
| of which saturates | Trace |
| Carbohydrates | 0.2g |
| of which sugars | Trace |
| Protein | Trace |
| Salt | Trace |
**based on a green tea brewed with 200ml of water for 2 minutes.