Ginger 1x4x20 F16804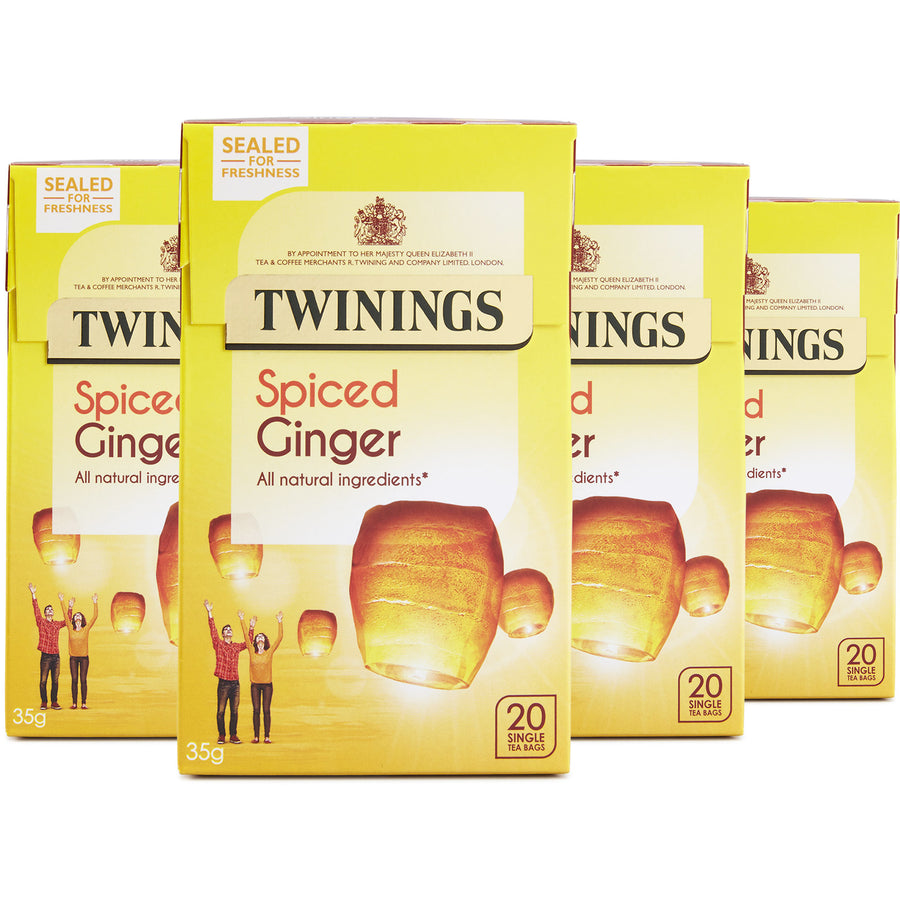 sku F16804
Net Weight 264
Delivery within 5 working days
Delivery within 5 working days, subject to product availability.
As freshly sliced roots dry in the tropical sun, the air is filled with the rich aroma of ginger.
Now you get to enjoy its peppery tingle in this blend, traditionally known for its settling, digestive qualities. To strike the perfect balance of sweetness and spice, our master blenders have added a warming mix of cinnamon, cloves and liquorice.
Made with pure, all-natural ingredients - nothing more, nothing less. Naturally caffeine free with no added sugar, enjoy it anytime of the day.
More About This Product
HOW DO I DRINK IT?
Using one bag per person, pour on boiling water and infuse for two to three minutes. Leave for a little longer if you prefer a stronger taste.
INGREDIENTS
A herbal infusion with ginger
Ginger Root* (70%), Liquorice Root* (15%), Cinnamon* (10%), Cloves* (5%)
*All our herbs are gently steamed, the process is gentle to protect their delicate taste.
Contains liquorice - people suffering from hypertension should avoid excessive consumption.
Blended and packed in Hampshire.
Suitable for Vegans
NUTRITIONAL INFORMATION
Typical Values Per 100ml Brewed Infusion**
Energy 10 kJ / 2kcal
Fat 0g
of which saturates 0g
Carbohydrate 0g
of which sugars 0g
Protein 0g
Salt 0g
**Based on an infusion brewed with 200ml water for 3 minutes.