Full English Pyramid Bag 1x4x15 F16864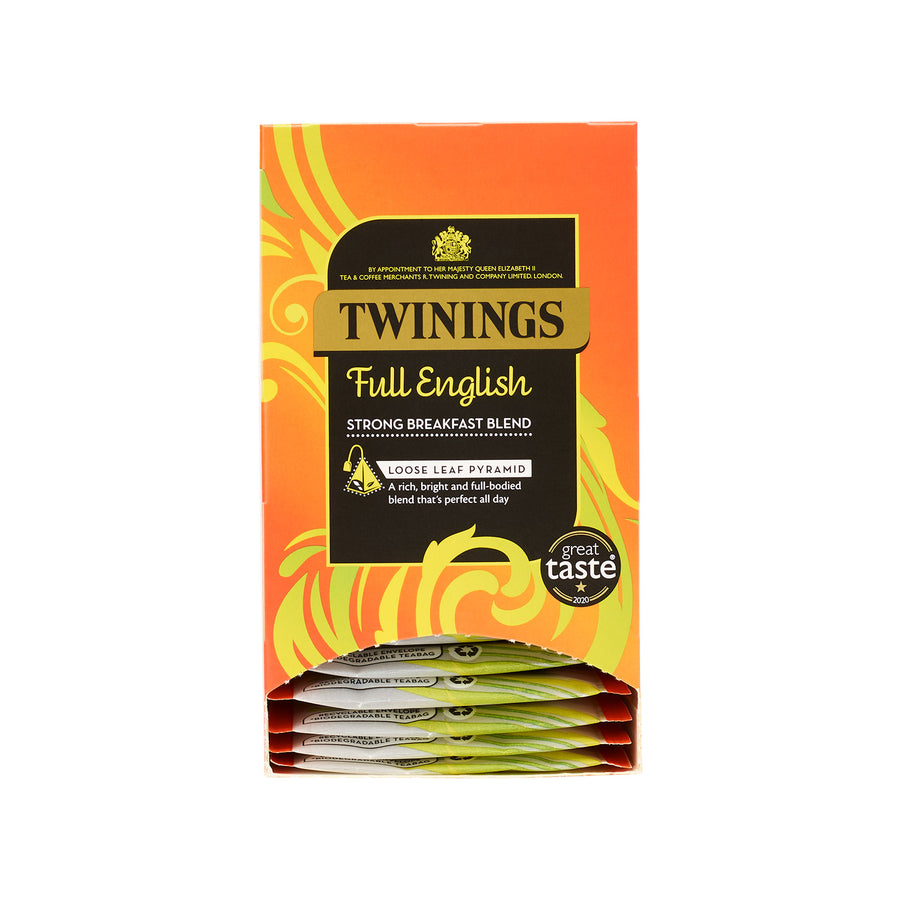 sku F16864
Net Weight 532
Delivery within 5 working days
Delivery within 5 working days, subject to product availability.
The Tea
Golden by name, golden by nature. Golden tipped golden broken orange pekoe is the secret to this blend quite a mouthful first thing in the morning. We think this is breakfast tea as it should be. A well-rounded blend with a full flavour. Created to ease you gently into the day.
The Box
The box contains 15 loose leaf pyramids sealed in fully recyclable envelopes for extra freshness.

For Food Service
These tea boxes are great for smaller catering environments such as cafes, restaurants and B&Bs. Simply open the semi-circle cut-out at the bottom of the box and easily pull out an envelope every time you make a fabulous cup of tea. For the ultimate show stopper effect, serve the loose leaf pyramid tea bag in a glass mug and watch the magic of the leaves unfold.
Compartment Boxes
Have you seen our Loose Leaf Pyramid Tea Box? A beautiful asset to any kitchen, office, or cafe counter. Just remove the envelopes from the cardboard box and top up your wooden tea box!
Please note: Our loose leaf pyramids bags are larger than a standard enveloped teabag and will not fit into the brown wooden compartment box without bending.
More About This Product
BREWING INSTRUCTIONS
Allow the tea to brew for 3-5 minutes.
Feel free to add a splash of milk and a pinch of sugar.
DOING GOOD
With your support, Twinings helps provide access to clean water for villages across Darjeeling, helps improve mother and baby health in tea growing regions of Yunnan and helps improve health and nutrition in tea communities in Assam.