Fruits Selection 1x4x20 Envelope F17107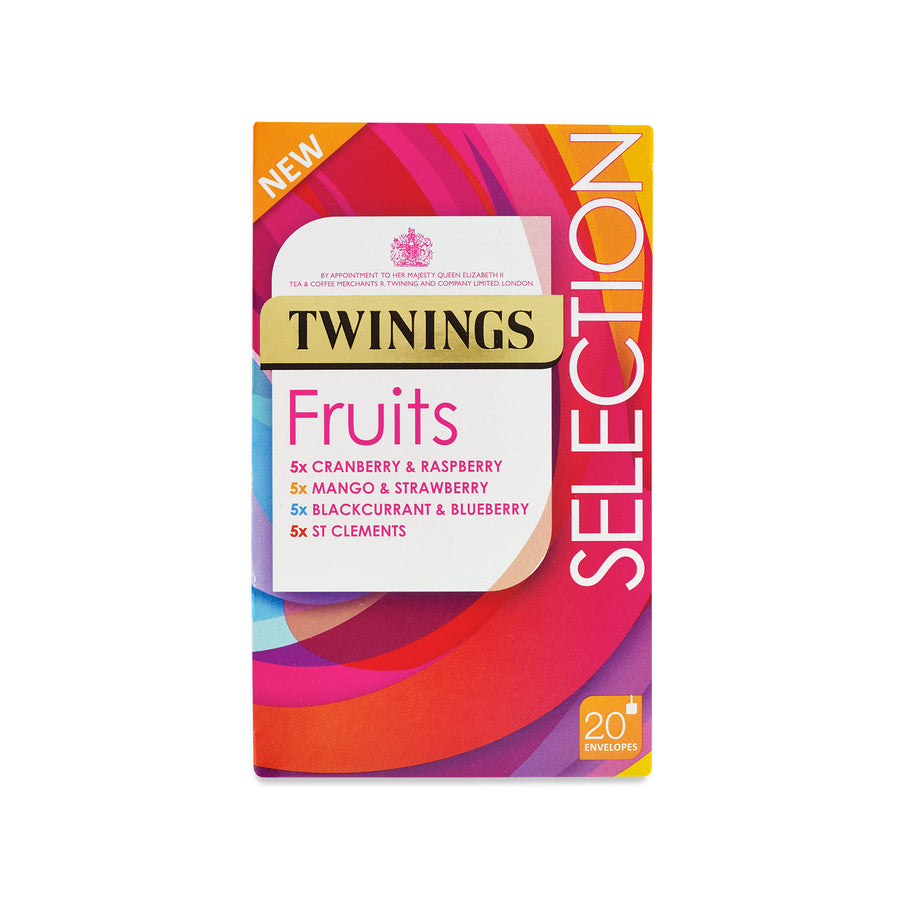 sku F17107
Net Weight 620
Delivery within 5 working days
Delivery within 5 working days, subject to product availability.
We are super excited to introduce our brand new 
Fruit Selection
.
Four of our best fruity infusions in one fabulous box - perfect for a mid-afternoon treat.
5 x 
Cranberry & Raspberry
 - classic fruity
5 x 
Mango & Strawberry
 - deliciously sweet
5 x 
Blackcurrant & Blueberry
5 x 
St. Clements
Grow your flavour repertoire!
Try our other NEW selection boxes - Green, Mint, Ginger, Camomile or Classics
Every teabag is sealed in its own envelope for extra freshness.
20 envelopes per selection box.