Everyday Teabag 1x3x120 F17150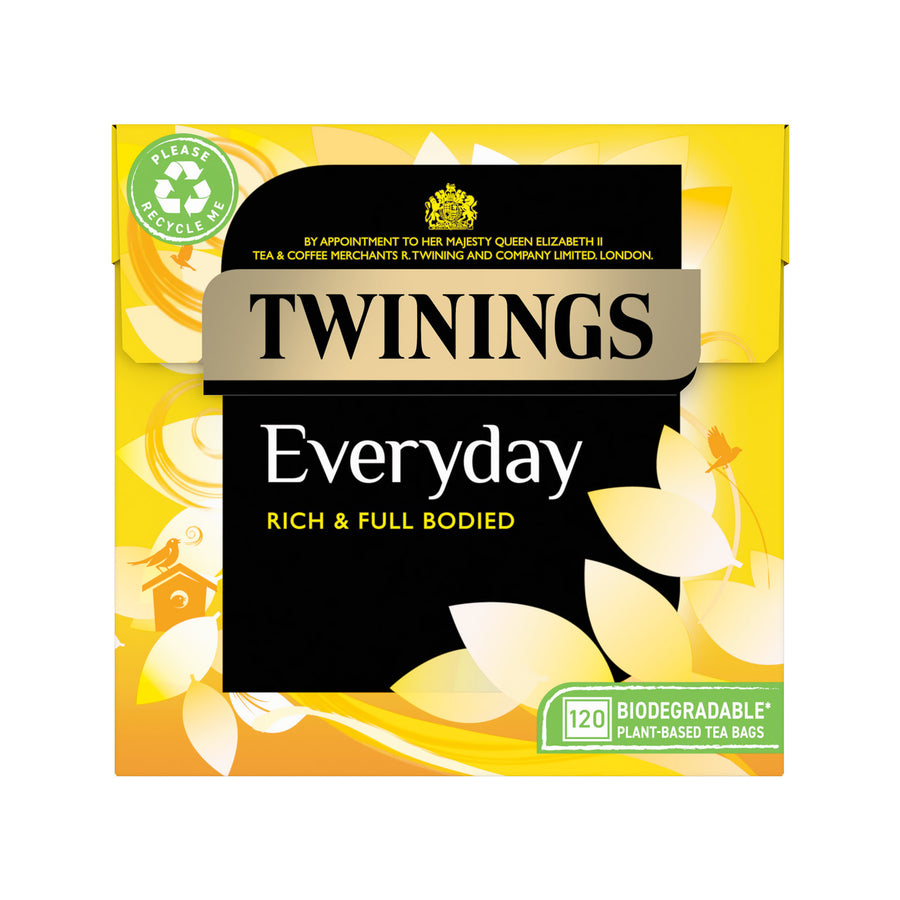 sku F17150
Net Weight 1160
Delivery within 5 working days
Delivery within 5 working days, subject to product availability.
What does it taste like?
A hearty and well-rounded cup of tea. Like your normal cup of tea, but better. The kind that reminds you why you love tea.
Where does it come from?
The very first cup of tea was made in Yunnan in China over 2000 years ago. It must have been good, because we're still sourcing leaves from there today. We love their toasty flavours. We blend them with other leaves from around the world like Assam for body and African for a bit of punch. With over 300 years of blending know-how, we know we've made this cup the best it can be.
What makes this tea different?
We use leaves from our favourite tea-growing regionsincluding Assam and Africa. Then we add the best Yunnan, for its unique toasty flavour.
Blended and packed in Hampshire.
More About This Product
NUTRITIONAL INFORMATION
| | |
| --- | --- |
| Typical Values | Per 100ml Brewed Black Tea (without milk)* |
| Energy | 3kJ / 1 kcal |
| Fat | 0g |
| of which saturates | 0g |
| Carbohydrate | 0g |
| of which sugars | 0g |
| Protein | 0g |
| Salt | 0g |
* Based on a black tea brewed with 200ml water for 3 minutes.
HOW DO I DRINK IT?
We've made our Everyday Tea so it's strong enough after brewing for just one minute, in case you're in a hurry. But we think it tastes best after two with a splash of milk.