Everyday Decaffeinated Teabag 1x4x80 F17234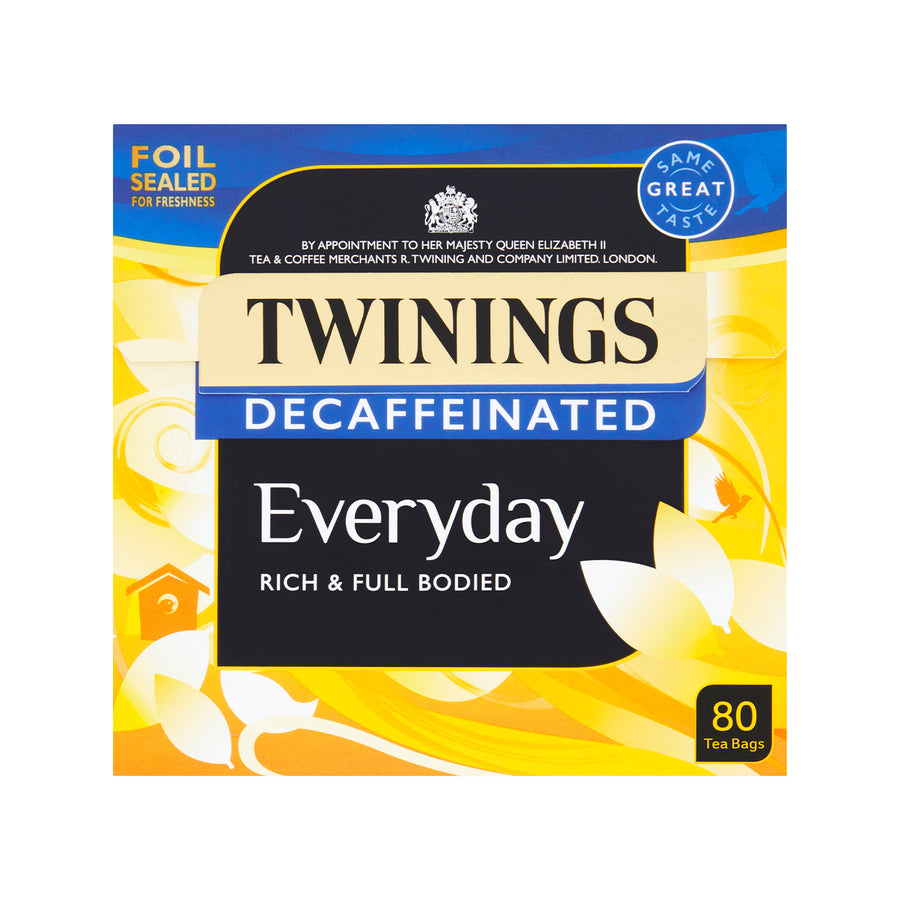 sku F17234
Net Weight 1232
Delivery within 5 working days
Delivery within 5 working days, subject to product availability.
We've taken leaves from the unique province of Yunnan in China where tea first began over 2000 years ago. Then we've added rich, malty Assam, quality African and Indonesian tea, for extra strengh.
With over 300 years of blending experience, we know we've made it the best it can be.
Satisfying, uplifting and that extra bit special.
More About This Product
HOW DO I DRINK IT?
Everyday Decaf will deliver a rich, warming flavour after a minute's infusion, but for the best experience, we suggest you serve after two to three. Add a splash of milk for a hearty cup, and infuse for longer if you're feeling brave.
INGREDIENTS
100% Black Tea.*
*decaffeinated to 0.2%
NUTRITIONAL INFORMATION
Typical Values Per 100ml Brewed Black Tea (without milk)*
Energy 3kJ / 1 kcal
Fat 0g
of which saturates 0g
Carbohydrate 0g
of which sugars 0g
Protein 0g
Salt 0g
Based on a black tea brewed with 200ml water for 3 minutes.