English Breakfast 1x3x120 F17152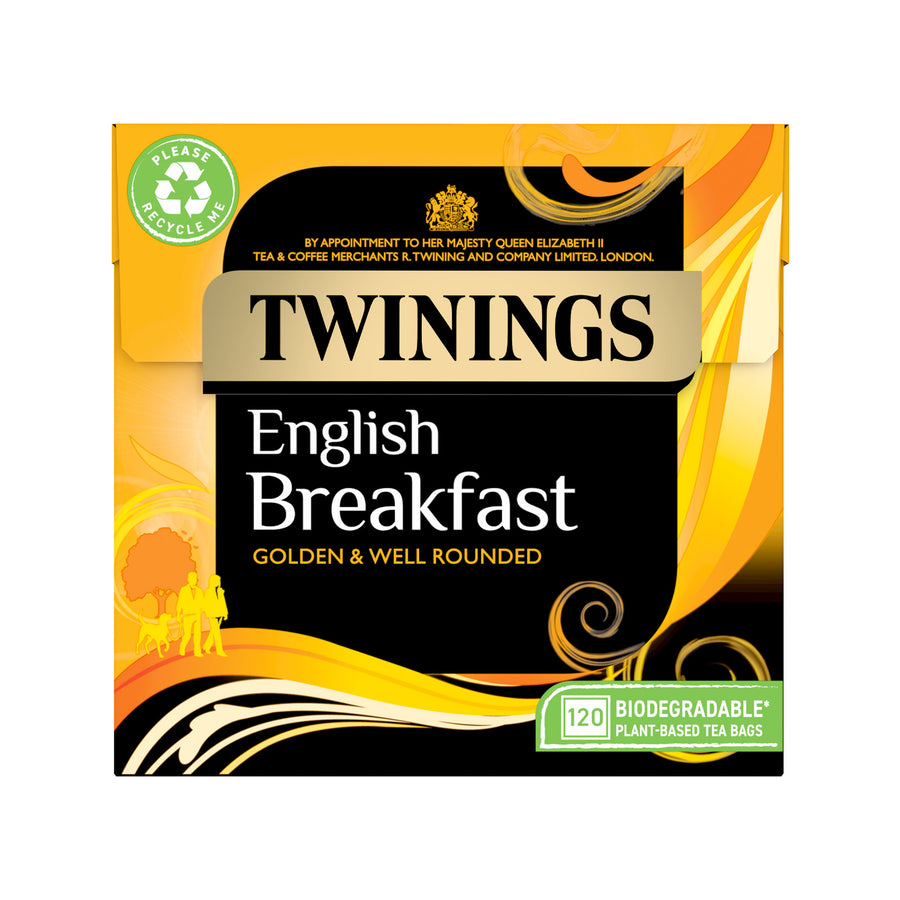 sku F17152
Net Weight 900
Delivery within 5 working days
Delivery within 5 working days, subject to product availability.
What does it taste like?
Golden and well rounded. It's a tea with a lot of body and a light finish.
Where does it come from?
We get to visit tea gardens all over the world to find the best teas for our English Breakfast. Full-bodied Assam's picked during the summer months go perfectly with the fresh taste of high quality African teas. Our next stop is the beautiful Sri Lankan highlands, for tea leaves that add a real depth of flavour to the blend. A worthwhile journey for a truly great cup of tea.
What makes this tea different?
We only use high-grown Ceylon in our English Breakfast for the full depth of flavour.
More About This Product
HOW DO I DRINK IT?
Brew for two to three minutes if you like it strong. Longer if you're feeling brave. Add a splash of milk for hearty cup of tea.
INGREDIENTS
Golden & Well Rounded
100% Black Tea
NUTRITIONAL INFORMATION
Typical Values Per 100ml Brewed Black Tea (without milk)*
Energy 3kJ / 1 kcal
Fat 0g
of which saturates 0g
Carbohydrate 0g
of which sugars 0g
Protein 0g
Salt 0g
Based on a black tea brewed with 200ml water for 3 minutes.