Darjeeling Teabag 1x4x40 F17230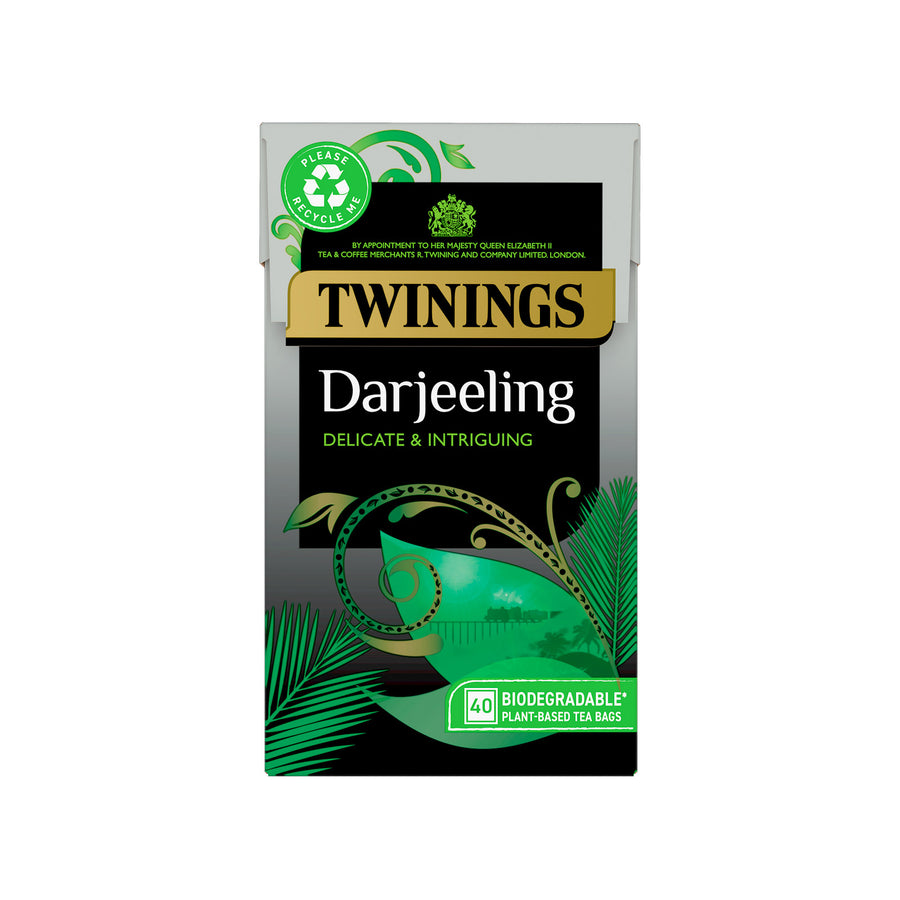 sku F17230
Net Weight 566
Delivery within 5 working days
Delivery within 5 working days, subject to product availability.
Darjeeling in North East India isn't easy to get to. Even the famous antique toy-train has to wind its way carefully through valleys and round mountains. But it's worth it for the region's speciality: tea. The altitude gives Darjeeling its light, delicate taste and shimmering gold colour. Take a sip and escape the world on a journey of your own.
We're delighted that the Guild of Fine Foods awarded our Darjeeling tea a Gold star award for great taste!
More About This Product
HOW DO I DRINK IT?
Brew for three minutes for a golden, fragrant taste. If you like it a little brisker leave for four. Feel free to add a splash of milk.
NUTRITIONAL INFORMATION
Typical Values Per 100ml Brewed Black Tea (without milk)*
Energy 3kJ / 1 kcal
Fat 0g
of which saturates 0g
Carbohydrate 0g
of which sugars 0g
Protein 0g
Salt 0g
Based on a black tea brewed with 200ml water for 3 minutes.