Cranberry & Raspberry Envelope 1x12x20 F14381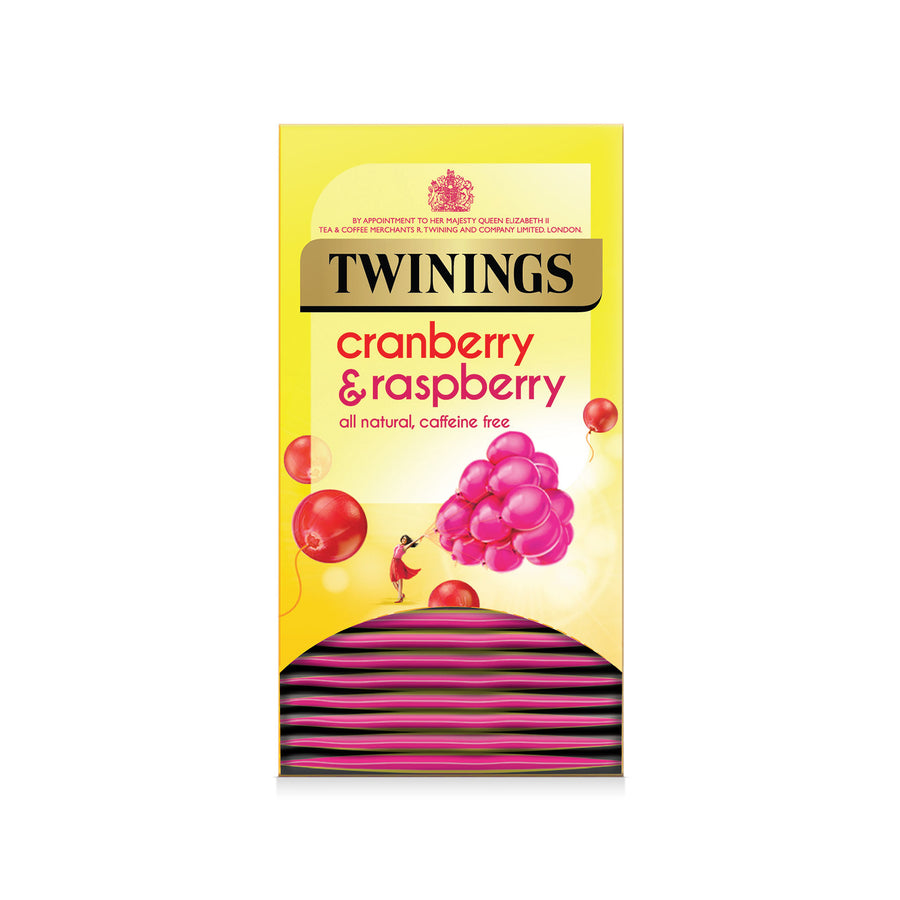 sku F14381
Net Weight 1092
Delivery within 5 working days
Delivery within 5 working days, subject to product availability.
Plump cranberries and velvety raspberries shine softly in the evening sunlight.
This blend brings you the best of both delicious fruits: the tart sweetness of cranberries, balanced with the gentle tang of raspberries and a touch of fragrant elderflower. The result is a delightfully lively infusion, bursting with the taste of summer.
Made with all-natural ingredients, nothing more, nothing less. Naturally caffeine free with no added sugar, enjoy any time of the day.
Fancy yours chilled? Allow the infusion to cool before adding some ice and a few fresh raspberries.
More About This Product
INGREDIENTS
A cranberry & raspberry flavour infusion
Hibiscus, Apple Pieces*, Rosehips, Natural Cranberry and Raspberry Flavourings with Other Natural Flavourings (10%), Elderflowers* (8%), Liquorice Root*
*All our herbs are gently steamed, the process is gentle to protect their delicate taste.
NUTRITIONAL INFORMATION
| | |
| --- | --- |
| Typical Values | Per 100ml Brewed Infusion** |
| Energy | 10 kJ / 2kcal |
| Fat | 0g |
| of which saturates | 0g |
| Carbohydrate | 0g |
| of which sugars | 0g |
| Protein | 0g |
| Salt | 0g |
**Based on an infusion brewed with 200ml water for 3 minutes.
DOING GOOD
With your support, Twinings helps provide access to clean water for villages across Darjeeling, helps improve mother and baby health in tea growing regions of Yunnan and helps improve health and nutrition in tea communities in Assam.