Blackcurrant and Blueberry 1x4x20 F16798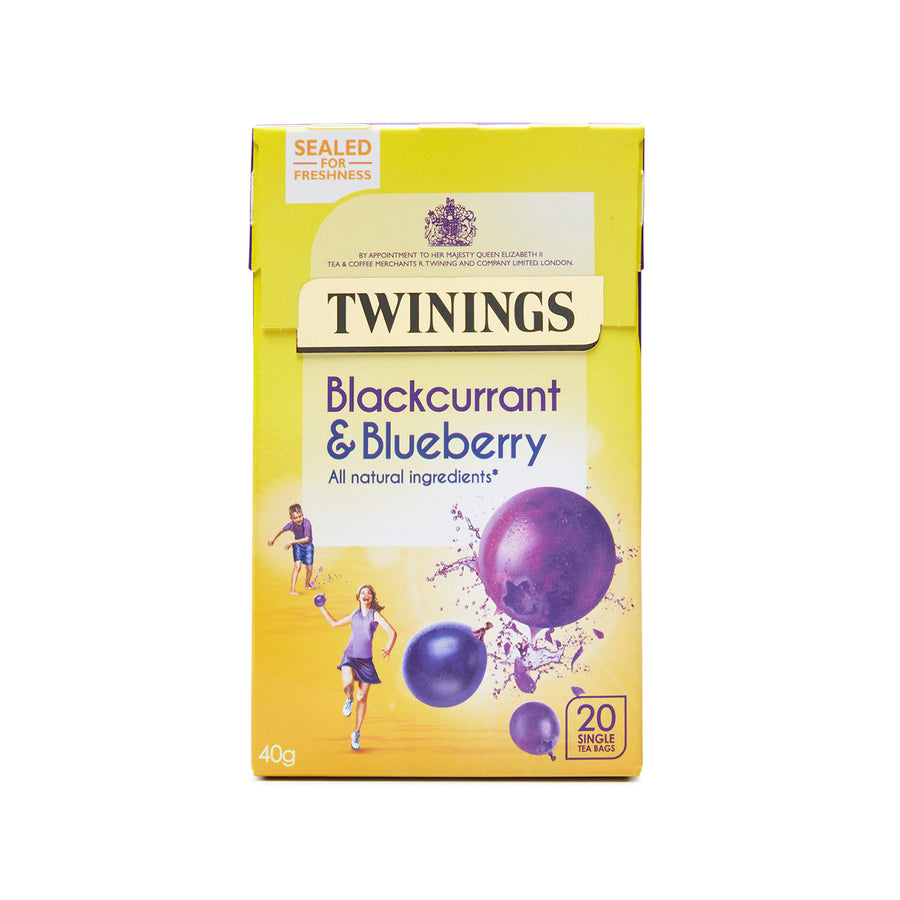 sku F16798
Net Weight 256
Delivery within 5 working days
Delivery within 5 working days, subject to product availability.
What does it taste like?
Bursting with the mouth-watering flavour of blackcurrants and blueberries, this infusion will take you back to your childhood.
More About This Product
HOW DO I DRINK IT?
Using one bag per person, pour on boiling water and infuse for two to three minutes. Leave for a little longer if you prefer a stronger taste.
INGREDIENTS
A blackcurrant and blueberry flavour infusion.
Hibiscus, Rosehips, Blackberry leaves*, Natural Blackcurrant and Blueberry Flavourings With Other Natural Flavourings (7%), Liquorice Root*
*All our herbs are gently steamed, the process is gentle to protect their delicate taste.
NUTRITIONAL INFORMATION
Typical Values Per 100ml Brewed Infusion**
Energy 10 kJ / 2kcal
Fat 0g
of which saturates 0g
Carbohydrate 0g
of which sugars 0g
Protein 0g
Salt 0g
**Based on an infusion brewed with 200ml water for 3 minutes.