BioBlends Peppermint & Fennel 1x4x18 F16523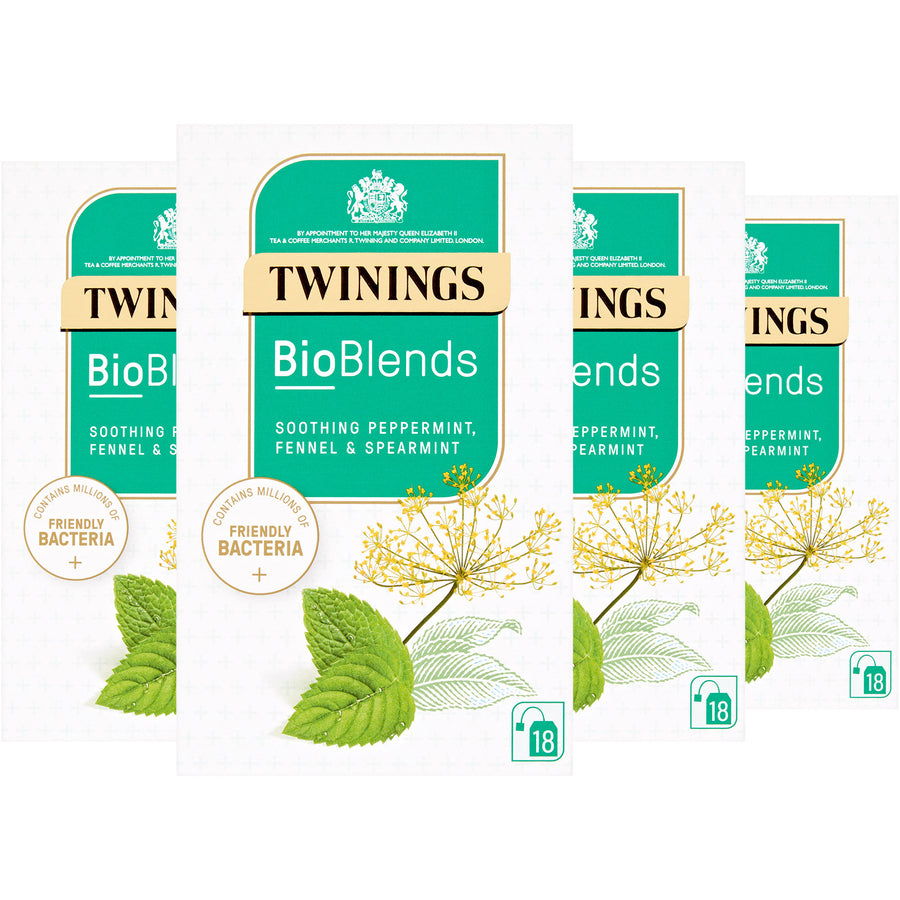 sku F16523
Net Weight 342
Delivery within 5 working days
Delivery within 5 working days, subject to product availability.
Spiced Lemon and Ginger Flavoured Herbail Infusion with added Bacillus coagulans Cultures.

This caffeine-free infusion is a magical mutitasker - a wonderfully soothing yet excitingly invigorating blend of spices and beautiful botanicals. It's packed full of cultures, adding the pizzazz to your daily routine.

Bursting with big flavours of zesty lemon & ginger. We've added a subtle little kick of turmeric balanced with sweet liquorice for a warming, soothing aftertaste, which is perfect after a meal.
GanedenBC30TM
The secret to this blend lies in the millions of added Bacillus coagulans cultures. These have been carefully chosen for their suitability for use in hot water.
More About This Product
INGREDIENTS
Peppermint (34%), Spearmint (34%), Natural Peppermint Flavouring (15%), Fennel Seeds (14%), Bacillus coagulans GBI-30 6086 (3%).
NUTRITIONAL VALUE
| | |
| --- | --- |
| Typical Values | Per 100ml Brewed Infusion |
| Energy | 10 kJ / 2 kcal |
| Fat | 0g |
| of which saturates | 0g |
| Carbohydrate | 0g |
| of which sugars | 0g |
| Protein | 0g |
| Salt | 0.01g |
*Based on an infusion brewed with 200ml hot water for 3 minutes.
This product contains 18 servings.
HOW DO I DRINK IT?
Time is your best friend when it comes to the perfect brew. We suggest using freshly boiled water and infuse the bag for at least 3 minutes to release the full flavour.