BioBlends English Breakfast 1x4x18 F16524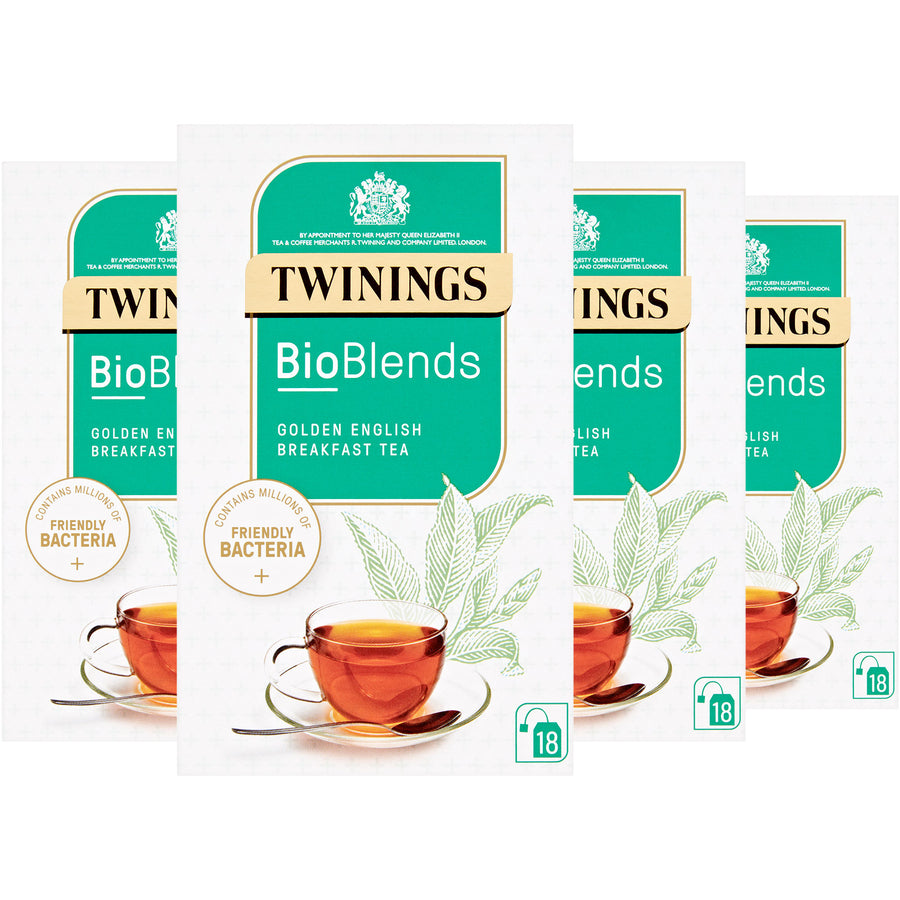 sku F16524
Net Weight 378
Delivery within 5 working days
Delivery within 5 working days, subject to product availability.
English Breakfast Black Tea with added Bacilus coagulans Cultures.

Just when you thought your breakfast tea couldn't get any better, along comes this little beauty. It's jam-packed with millions of cultures and the best thing is, it still tastes like the English Breakfast you know and love.

Like all classic English English Breakfast blends, this tea has a bold, rich flavour when you sip it, followed by a smooth, bright finish. Adding a splash of milk will soften the taste a touch and bring out the honey rich notes.
GanedenBC30TM
The secret to this blend lies in the millions of added Bacillus coagulans cultures. These have been carefully chosen for their suitability for use in hot water.
More About This Product
NUTRITIONAL VALUE
| | |
| --- | --- |
| Typical Values | Per 100ml Brewed Infusion |
| Energy | 10 kJ / 2 kcal |
| Fat | 0g |
| of which saturates | 0g |
| Carbohydrate | 0g |
| of which sugars | 0g |
| Protein | 0g |
| Salt | 0.01g |
*Based on an infusion brewed with 200ml hot water for 3 minutes.
This product contains 18 servings.
HOW DO I DRINK IT?
Time is your best friend when it comes to the perfect brew. We suggest using freshly boiled water and infuse the bag for at least 3 minutes to release the full flavour.