Refresh Double Mint Pyramid Bag NON ENVELOPED 1x2x40 F16461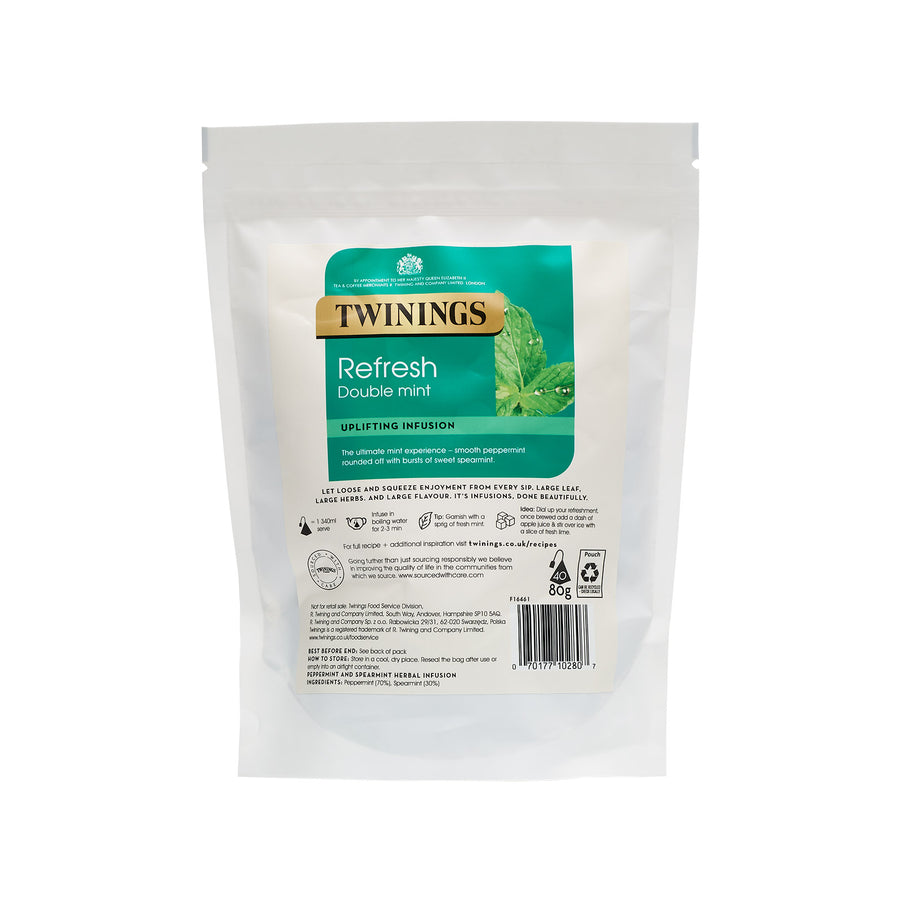 sku F16461
Net Weight 352
Delivery within 5 working days
Delivery within 5 working days, subject to product availability.
The Tea
Need to refresh in an instant? Grab a cup of our extra minty Refresh, the ultimate mint experience. This naturally caffeine-free infusion contains smooth peppermint rounded off with bursts of sweet spearmint.
The Pouch
The pouch contains 40 loose pyramid bags which are NOT individually wrapped.
For Food Service
These tea pouches are great for smaller catering environments such as cafes, restaurants and B&Bs. For the ultimate show stopper effect, serve the loose leaf pyramid tea bag in a glass mug and watch the magic of the leaves unfold.
More About This Product
INGREDIENTS
Peppermint and Spearmint Herbal Infusion.
Peppermint (70%), Spearmint (30%).
.
BREWING INSTRUCTIONS
1 bag = 340ml/12oz serve
Time is your best friend when it comes to the perfectly juicy infusion. Let the whole fruit pieces infuse in our specially shaped pyramid for 2-3 minutes.
Garnish with a sprig of fresh mint for an extra special serve, you won't regret it.
DOING GOOD
With your support, Twinings helps provide access to clean water for villages across Darjeeling, helps improve mother and baby health in tea growing regions of Yunnan and helps improve health and nutrition in tea communities in Assam.