Everyday Tea 1x1200 F13681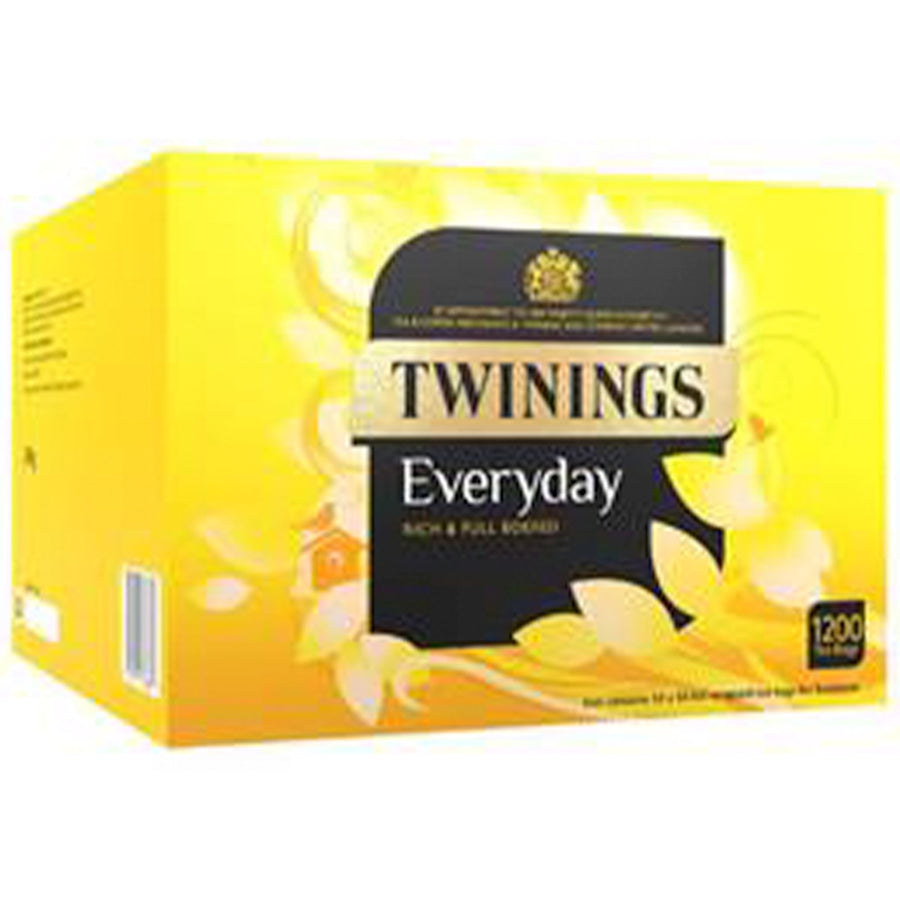 sku F13681
Net Weight 1420
Delivery within 5 working days
Delivery within 5 working days, subject to product availability.
We've taken leaves from the unique province of Yunnan in China where tea first began over 2000 years ago. Then we've added rich, malty Assam, quality African and Indonesian tea, for extra strengh.
With over 300 years of blending experience, we know we've made it the best it can be.
Satisfying, uplifting and that extra bit special.
More About This Product
HOW TO SERVE
Brew for two to three minutes if you like it strong. Longer if you're feeling brave. Add a splash of milk for hearty cup of tea.
SOURCED WITH CARE
Improving the quality of life in communities where we source our products. Everyone has the right to a decent quality of life and be able to provide for themselves and their families. Twinings already aims to buy from the best tea estates, both in terms of quality and ethics, but even these can be improved further. Find out more about our Sourced With Care initiative.