English Breakfast Teabag 1x4x80 F17206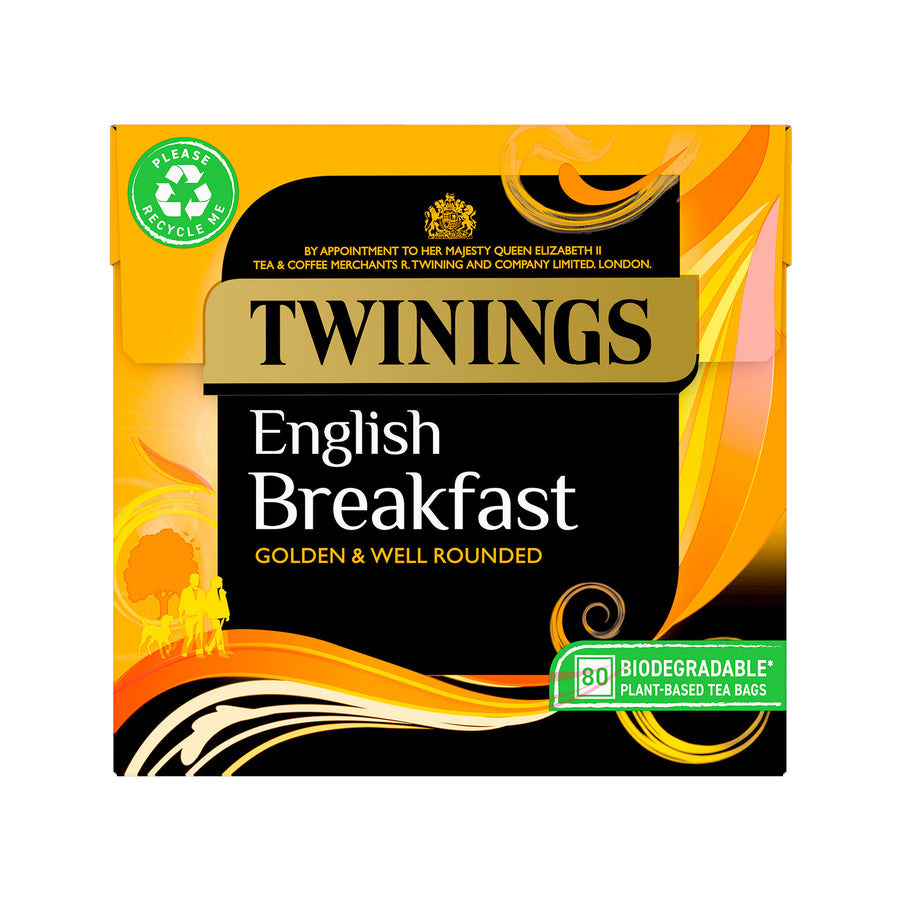 sku F17206
Net Weight 800
Delivery within 5 working days
Delivery within 5 working days, subject to product availability.
What's your favourite breakfast? Eggs, cereal or a slice of buttery toast? Whatever it is, there's no better accompaniment than a good cup of our English Breakfast tea - the clue's in the name. But this tea isn't just for the morning.
Bright, full-bodied and full of flavour, English Breakfast is perfect for clearing away your cobwebs at any time of day.
More About This Product
HOW DO I DRINK IT?
Brew for two to three minutes if you like it strong. Longer if you're feeling brave. Add a splash of milk for hearty cup of tea.
NUTRITIONAL INFORMATION
Typical Values Per 100ml Brewed Black Tea (without milk)*
Energy 3kJ / 1 kcal
Fat 0g
of which saturates 0g
Carbohydrate 0g
of which sugars 0g
Protein 0g
Salt 0g
Based on a black tea brewed with 200ml water for 3 minutes.