English Breakfast String & Tag 1x6x100 F14984 NEW PACK SIZE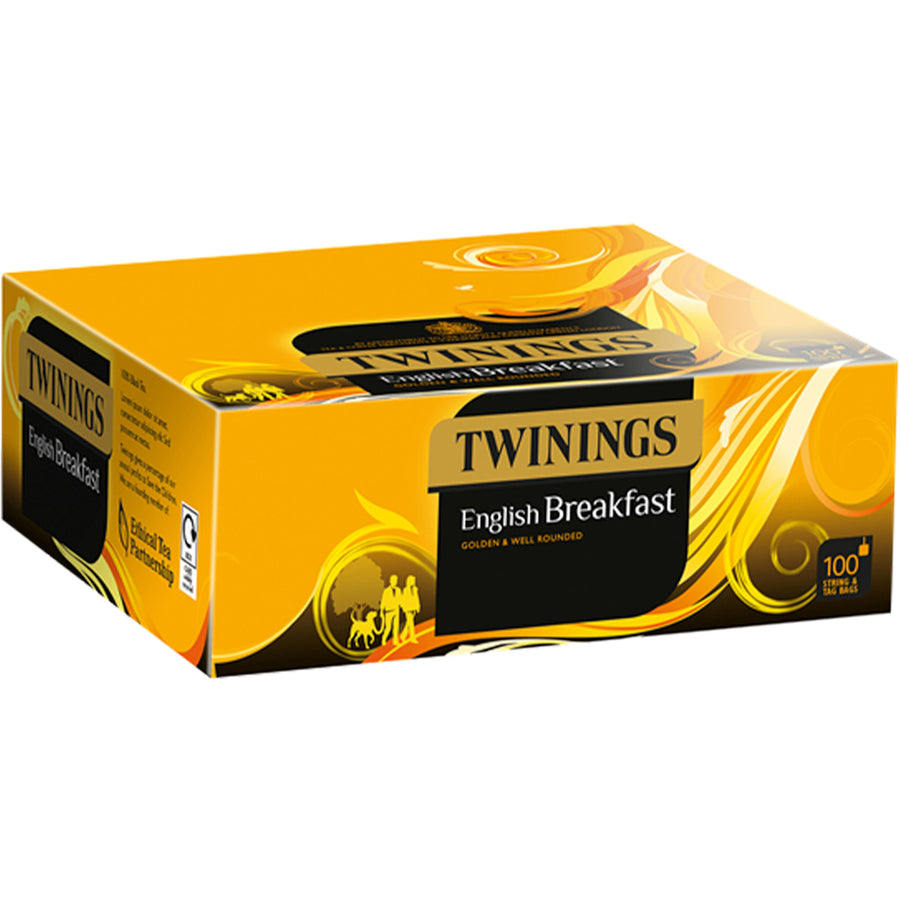 sku F14984
Net Weight 1420
Delivery within 5 working days
Delivery within 5 working days, subject to product availability.
What's your favourite breakfast? Eggs, cereal or a slice of buttery toast? Whatever it is, there's no better accompaniment than a good cup of our English Breakfast tea - the clue's in the name. But this tea isn't just for the morning.
Bright, full-bodied and full of flavour, English Breakfast is perfect for clearing away your cobwebs at any time of day.
More About This Product
HOW TO SERVE
Brew for two to three minutes if you like it strong. Longer if you're feeling brave. Add a splash of milk for hearty cup of tea.
SOURCED WITH CARE
Improving the quality of life in communities where we source our products. Everyone has the right to a decent quality of life and be able to provide for themselves and their families. Twinings already aims to buy from the best tea estates, both in terms of quality and ethics, but even these can be improved further. Find out more about our Sourced With Care initiative.