English Breakfast Decaffeinated String & Tag 1x6x100 F14981 NEW PACK SIZE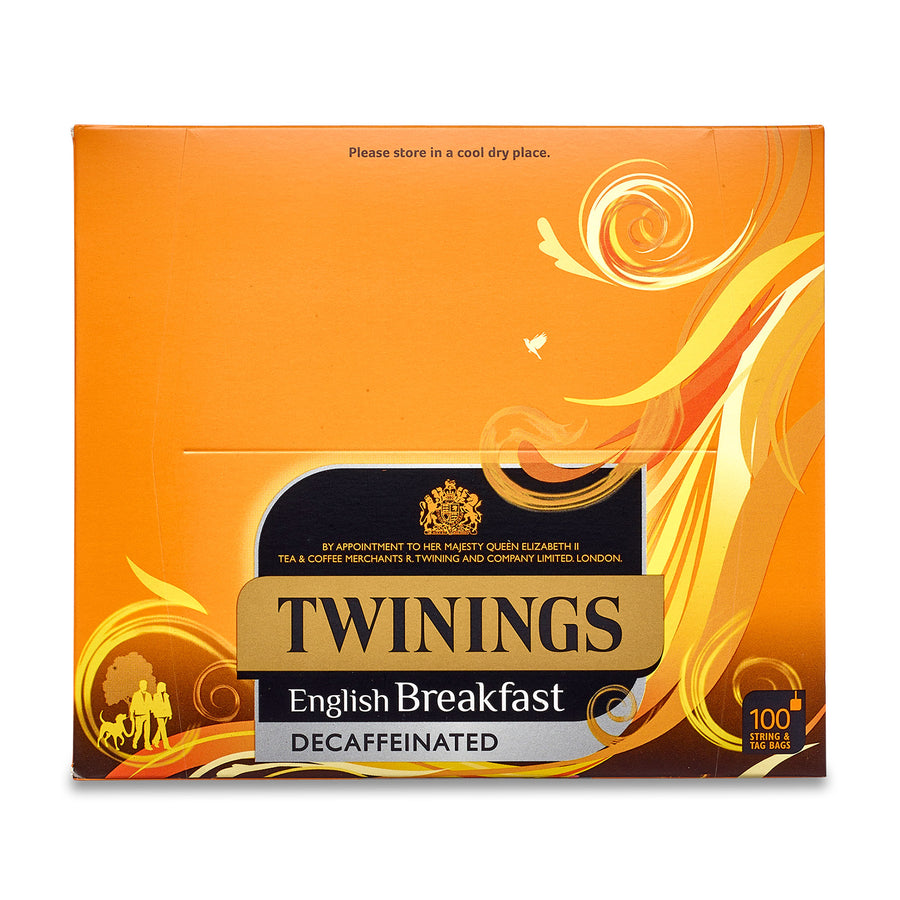 sku F14981
Net Weight 1440
Delivery within 5 working days
Delivery within 5 working days, subject to product availability.
Twinings English Breakfast decaffeinated tea.
A robust blend of the finest Assam, Kenyan and Ceylon teas produces a rich, revitalising cup of tea. For all those times when you fancy a cup of tea before bed, our decaffeinated Traditional English is just the thing.
Bright and refreshing, it's made from only the finest tea leaves, which have been decaffeinated. So now you can have all the taste of a good cup of tea, without the caffeine day or night.
More About This Product
INGREDIENTS
100% Black Tea.*
*decaffeinated to 0.2%
NUTRITIONAL INFORMATION
| | |
| --- | --- |
| Typical Values | Per 100ml Brewed Black Tea (without milk)* |
| Energy | 3kJ / 1 kcal |
| Fat | 0g |
| of which saturates | 0g |
| Carbohydrate | 0g |
| of which sugars | 0g |
| Protein | 0g |
| Salt | 0g |
* Based on a black tea brewed with 200ml water for 3 minutes.
HOW DO I DRINK IT?
Brew for two to three minutes. Four for a cup that packs a little punch. Drink with a splash of milk.